The IAPA Top 25 Analytics Leaders Program
Analytics is now a key part of modern business and the IAPA Top 25 Analytics Leaders is the only industry recognition of the profession's best and brightest leaders!
Analytics leaders not only ensure the analytics team deliver value to the business, they champion analytics and insight-driven decision making with the c-suite while also mentoring junior talent to assist the junior's career progression.
They are the linchpin to the successful delivery of business value from analytics. It's once again time they were recognised to their leading-edge role. In it's fourth year, the IAPA Top 25 Analytics Leaders has already shone the spotlight on some amazing analytics leaders.
"Analytics is a valuable addition to organisations in both good times and challenging times," said Annette Slunjski, Managing Director, IAPA. "In the midst of uncertainty and technological advances, there has never been such a thirst for data-driven insight that can guide your business, your industry and even your country."
Judged by a panel of leading analytics and business leaders, the IAPA Top 25 Analytics Leaders recognises excellence in four key areas strategy and impact; influence and advocacy; innovation and improvement; and team growth and leadership.
All analytics leaders in the top 25 will be announced at a virtual cocktail event in June and included in a Top 25 Analytics Leaders report and on the IAPA website. Those ranked in the top 10 will be featured online and in the report.
The analytics leader ranked number one will be recognised nationally via an extensive profile in the Top 25 Analytics Report and IAPA website, a promoted profile, a free ticket to the IAPA National Conference "Advancing Analytics", a speaking position on the Advancing Analytics program and a trophy.
Nominations for the 2023 Top 25 Analytics Leaders program are now closed.
Join us to celebrate the 2023 Top 25 at the Announcement Event in 14 June.
2023 Timeline
Criteria
Entries should draw examples and approaches for activities and initiatives undertaken since 1 January 2022. Note that the judges can only consider what is in your entry / nomination so ensure your entry covers everything you'd like to be considered.
Nominations will be judged by a panel of leading analytics and business leaders on the following criteria:
Strategy and impact
How well does the nominee align strategy and analytics and how does that drive the organisation forward. Does the c-suite or management team see analytics as a strategic lever for the business. 30% weighting
Influence and advocacy
How well does the nominee influence insights-led thinking in management team and c-suite. How well does the nominee help to advance analytics and the analytics community in Australia. 30% weighting
Innovation and improvement
How well does the nominee demonstrate out of the box thinking to improve analytics and governance for the organisation. 20% weighting
Team growth and leadership
How well does the nominee mentor, encourage and equip team members to propel their analytics careers. 20% weighting
All nominations will follow a two round judging process. Round one is judged on the nomination entry submitted online. Round two involves a video interview with round one short-listed nominees. References are required from c-suite and team members and may be used to validate your nomination.
The Top 25 Analytics Leaders will be announced at a cocktail event in mid June.
Platinum Sponsors of the 2023 Top 25 Analytics Leaders Program

Alation is the leader in enterprise data intelligence solutions including data search & discovery, data governance, data stewardship, analytics, and digital transformation. Alation's initial offering dominates the data catalog market. Thanks to its powerful Behavioral Analysis Engine, inbuilt collaboration capabilities, and open interfaces, Alation combines machine learning with human insight to successfully tackle even the most demanding challenges in data and metadata management.

More than 450 enterprises drive data culture, improve decision making, and realise business outcomes with Alation including Cbus Super, Belong (Telstra), Spark NZ, Virgin Australia, HBF Health. Alation was named in Inc. Magazine's Best Workplaces list and is backed by leading venture capitalists, including Blackstone, Costanoa, Databricks Ventures, DCVC, Dell Technologies Capital, Hewlett Packard Enterprise, Icon, ISAI Cap, Riverwood Capital, Salesforce Ventures, Sanabil Investments, Sapphire, Snowflake Ventures, Thoma Bravo, and Union Grove.

Tableau from Salesforce helps people and organisations become more data-driven as the trusted leader in analytics. The Tableau platform provides the breadth and depth of capabilities to serve the needs of even the largest global enterprises in a seamless, integrated experience. Tableau is designed to fit, not dictate your data strategy, and adapts to your environment with unmatched flexibility and choice, while meeting the toughest governance and security requirements. People love using Tableau because it is both powerful and intuitive—and offers a fundamentally different user experience by empowering people of all skill levels to explore and analyse data using visuals and natural language. Tableau has become the standard language of analytics for modern business users and continues to lead the industry with the most passionate and engaged user community in analytics, a customer base with millions of users at tens of thousands of organisations, and a deep commitment to customer-focused innovation.

Welcome to Bluefin Resources, where we're passionate about delivering exceptional recruitment and consulting services to all our clients and candidates. Our focus on specialist, niche practices has helped us establish a reputation for being the best of the best, helping businesses drive growth and success and professionals explore and find exciting job opportunities.
As specialists in permanent, contract and search assignments, we serve a broad range of industries across Australia and internationally. These industries include Financial Services, Retail, Government, Professional Services, Consulting, Telecommunications, ICT Vendors, Media, Engineering, and Construction.
At Bluefin, we believe in people and creating success for all. Every day, we meet extraordinary people, each one unique. We're driven by connecting the right people with the right opportunities and businesses, delivering world-class specialist recruitment services, and making a real difference in the lives of the professionals we work with.
Our purpose is simple - to be the best and help others to be the best they can be!
Like to align your brand and organisation with the preeminent awards for excellence in analytics leadership?
>> Contact us to discuss how you could be involved - contact@iapa.org.au
Past IAPA Top 25 Analytics leaders
The 2023 IAPA Top 25 Analytics Leaders
#1 Analytics Leader in 2022 - Ana Roy - Head of Analytics (Merchandise), Kmart Australia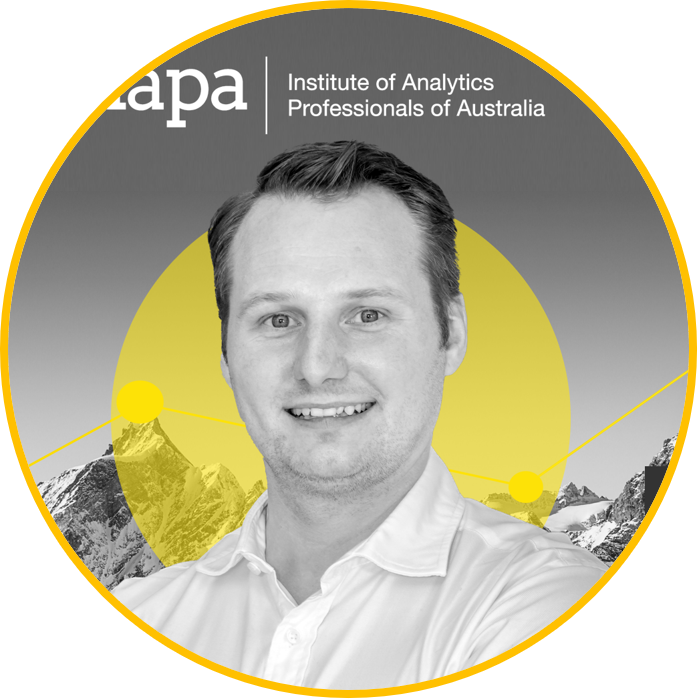 The 2022 IAPA Top 25 Analytics Leaders
#1 Analytics Leader in 2022 - Brad Petry, Executive Director – Technology and Insights, Department of Jobs, Precincts and Regions, Victorian Government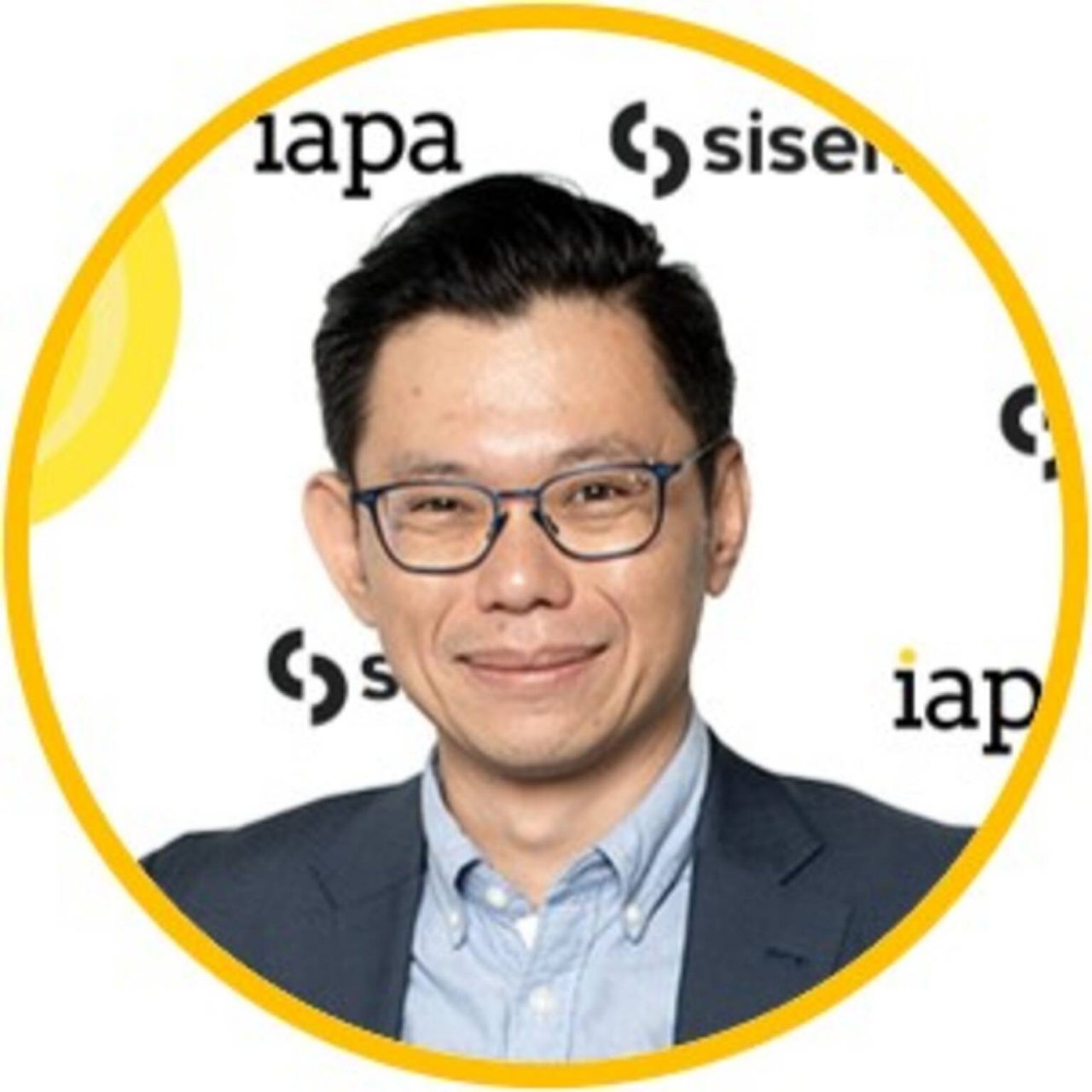 The 2021 IAPA Top 25 Analytics Leaders
#1 Analytics Leader in 2021 - Lionel Kho
Vice President, Data and Analytics
Dentsu International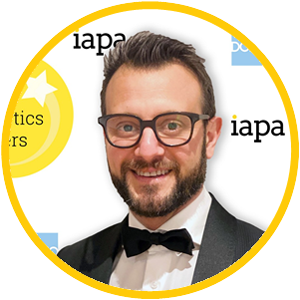 The 2020 IAPA Top 25 Analytics Leaders
#1 Analytics Leader in 2020 - Silvio Giorgio
General Manager Data Science
Australia Post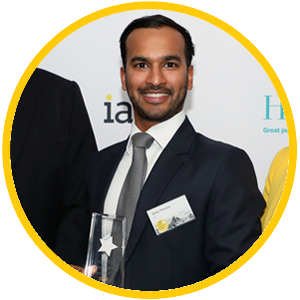 The 2019 IAPA Top 25 Analytics Leaders
#1 Analytics Leader in 2019 - Sean Pereira
Director – Business Analytics
JLL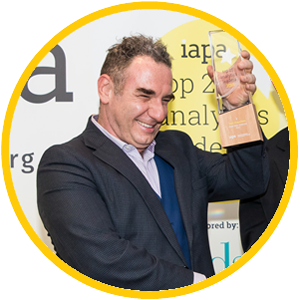 The 2018 IAPA Top 25 Analytics Leaders
#1 Analytics Leader in 2018 - Matt Kuperholz
Chief Data Scientist
PwC