We are pleased to introduce the new IAPA Advisory Committee. The Advisory Committee helps guide our strategy and campaigns to support analytics professionals and promote the recognition of analytics' vital role across the organisation.
The new Committee's wealth of knowledge and years of experience will aid IAPA in promoting the strategic and increasingly central role data and analytics plays in business and to support the needs of those in the industry.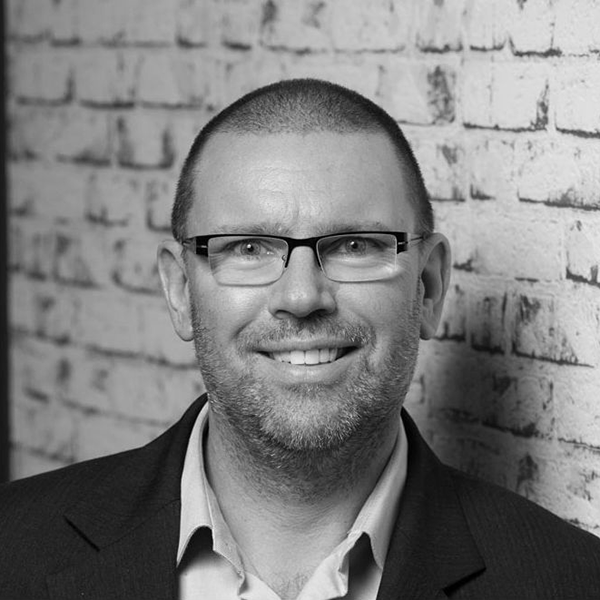 Antony Ugoni
Chief Data Officer
go1
Chair, IAPA Advisory Committee
Antony began his career as a Biostatistician to the Alfred Group of Hospitals jointly with Monash Medical School. He then moved to a lecturing role in Biostatistics at the University of Melbourne.  Antony has co-authored more than 50 peer reviewed articles in medical research and still actively contributes to this industry today.
From 2000 to 2013 Antony worked at National Australia Bank leading many ground breaking teams and projects. Antony started as the lead for NAB's Credit Card Fraud Analytics Group (the first of its kind in Australia) which used data driven insights to reduce fraud losses by more than 50%. Antony was then offered the opportunity to lead the Customer Analytics team and during his tenure he identified more than $100b worth of revenue opportunities. 
Antony holds an MSc from LaTrobe University, is an Associate Lecturer at the School of Physiotherapy, University of Melbourne and a member of the Advisory Board for the Centre of Business Analytics, University of Melbourne.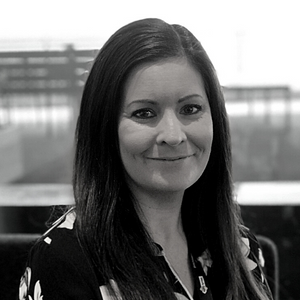 Kathryn Gulifa
CDAO
Worksafe Vic
Kathryn is an IAPA specialist advisory committee member.
A passionate and experienced Analytics executive and evangelist, Kathryn currently occupies the role of Chief Data and Analytics Officer at Worksafe Victoria. Kathryn has an education in Finance/Econometrics, with particular expertise in Analytics Transformation across the full value chain, from data to advanced analytics, honed over more than a decade in banking and more recently the public sector.  Kathryn is a vocal advocate for gender diversity in the Analytics industry and hold seats on the Advisory Boards of the Institute of Analytics Professionals of Australia (IAPA) and Deakin Information Systems and Business Analytics (DISBA), and is an active contributor to industry initiatives like the development of an industry accreditation framework, consultation on university curriculum and judging of the Top 25 Analytics Industry Leaders since its' inception.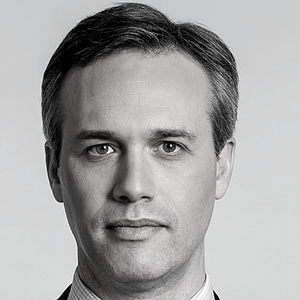 Ed Santow
Industry Professor - Responsible Technology
University of Technology Sydney
Edward Santow is Industry Professor - Responsible Technology at the University of Technology Sydney (UTS). 
Ed leads UTS's new initiative on building Australia's capability on ethical artificial intelligence. Ed's areas of expertise include human rights, technology and regulation, public law, and discrimination law. 
From 2016-2021, Ed was Australia's Human Rights Commissioner, where he led the Commission's work on AI and new technology; refugees and migration; human rights issues affecting LGBTI people; national security; and implementing the Optional Protocol to the Convention Against Torture (OPCAT). 
Ed is a Fellow of the Australian Academy of Law, a Visiting Professorial Fellow at the University of New South Wales (UNSW), a member of the World Economic Forum's Global Future Council on Human Rights and the Fourth Industrial Revolution, and serves on a number of boards and committees. 
In 2009, Ed was presented with an Australian Leadership Award, and in 2017, he was recognised as a Young Global Leader by the World Economic Forum. 
Ed previously served as chief executive of the Public Interest Advocacy Centre and was a Senior Lecturer at UNSW Law School, a research director at the Gilbert + Tobin Centre of Public Law, and a solicitor in private practice.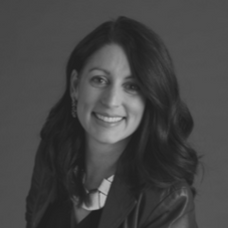 Trisca Scott-Branagan
Chief Marketing Officer
Australian Business Growth Fund
Trisca Scott-Branagan is ranked the #7 most innovative CMO in Australia by the CMO Council (2016). She is the Executive Director of Marketing at Deakin University, Australia¹s 8th largest university and Victoria¹s leading university in online courses. 
Over the past 20 years, Trisca has worked across financial and professional services in marketing and business development roles. This includes working 10 years for Deloitte, the world¹s largest professional services firm. During her time at Deloitte, Trisca worked in national, Asia Pacific, and global roles, including 4 years based in New York. 
Recently, Trisca made the transition into the Education sector and today leads a team of 70 FTE marketing and business development professionals. In a sector that is increasingly competitive, global, and digital, this team¹s remit is to develop and deliver the University's marketing and brand strategy and to attract and convert future students to choose Deakin University as their preferred place of study. 
Outside of work, you¹ll find Trisca attempting to stay fit, or spending time with her husband, 8-year old son, and 6-year old twins.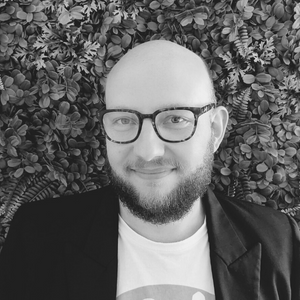 Keegan O'Shea
Director of Behavioural Science
AfterPay
With 20 years of experience across software, telco, and finance businesses, Keegan has twice been selected as one of IAPA's Top 10 Analytics leaders in Australia. As the global Director of Behavioural Science at Afterpay, he leads a team that uses data science and analytics to identify opportunities to drive business strategy and build products for merchants and customers.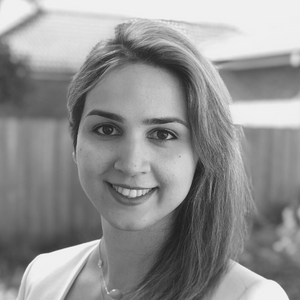 Moha Ganji
 Head of Data Science
 ANZ bank
Moha is a Ph.D. qualified award-winning AI and data science leader with a passion for bringing people, data, and technology together to drive strong business and customer outcomes. She has a successful track record in building and leading cross-functional high-performing teams, developing data and AI capability, and driving and executing data strategy across finance, retail, and energy industries.

Moha's influence and contribution to the industry have been recognised through multiple awards including women leading tech award nomination by B&T and Google in 2020, ranked 5th (1st woman) among top 25 analytics leaders of Australia by the Institute of Analytics Professionals Australia (IAPA) in 2019, and 30 under 30 tech award by B&T. Also, as a featured speaker in several industry conferences such as Chief Data Officer Melbourne and AI summit for business, she shared her experience on leveraging AI and data products for enterprises.

Moha holds an honorary position at The University of Melbourne and she taught machine learning in graduate programs at Melbourne Business School. She is currently head of data science at ANZ bank setting and executing data strategy in the home loans business.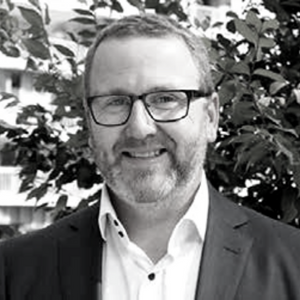 Greg McKenna
Chief Executive Officer
Police Bank
Greg McKenna was appointed as Chief Executive Officer of Police Bank on 18 March 2020. Before his appointment, Greg had served as Chair of Police Bank from January 2019. He was also a Director between July 2012 and July 2018. Greg's career in banking and finance spans more than 30 years with a focus on financial markets and economics. His experience includes significant roles at NSW State Super, Westpac, NAB, Newcastle Permanent, and as an independent economic, trading, and banking consultant. Greg was a contributing editor to Business Insider Australia and holds a Masters of Applied Finance from Macquarie University, a Bachelor of Business (Banking and Finance) from Monash University, and is a graduate and member of the AICD.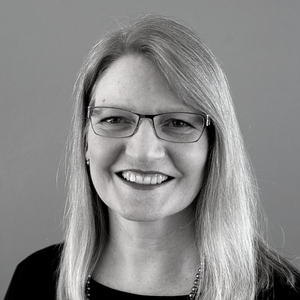 Annette Slunjski
Managing Director
IAPA (Institute of Analytics Professionals of Australia)
Annette has been involved in data and technology for over twenty years. Working across change management, communications, marketing and business development in B2B organisations has allowed Annette to combine passions in data / technology and communication.
Working with the IAPA Board, Annette grew the IAPA community to more than 8,500 people Australia-wide. As Managing Director of IAPA, Annette is the driving force behind promoting the strategic role of data and analytics in business and helping the industry meet the challenges of a fast-paced data environment, including addressing the analytics skills shortage and fostering data informed decision-making.
Key to this role is the annual Top 25 Analytics Leaders recognition program, the introduction of IAPA-certification for analytics to help those who work in data and analytics gain independent recognition of their skills. New corporate membership options allow analytics-savvy organisations to demonstrate their commitment to enhancing analytics capability, advancing the careers of team members and promoting data-driven decision-making.
Annette holds a Bachelors and Masters in Marketing.