IAPA Practical Predictive Analytics Course
Course: SCPPAONL
Want to use data to forecast activity?
Develop a deeper understanding of predictive analytics.
Using predictive analytics tools, discover how you can forecast, model and optimise data to create site traffic modelling and opportunities and prevent loss.
To get the most out of this course, you should have a solid knowledge of analytics, and understanding of predictive analytics toos and have ideally spent some time working in the field..
IAPA offers predictive analytics courses amongst many others, check them out and find which are most relevant to you.
Duration:​ Up to 6 months
Learn to:
Connect analytics with business goals
Determine key data types and methods adopted to treat data anomalies and categorical variables
Identify techniques used in variable exploration
Understand when to use variable sampling techniques
Apply different predictive modelling techniques and understand the considerations for selecting analysis method
Course covers:
Looking at predictive analytics in marketing, this online course includes relevant examples of datasets, the challenges faced, and how to interpret results.
Module 1: Introduction to Predictive Analytics
Module 2: Developing a Business Case
Module 3: Data Reduction
Module 4: Variable Exploration & Model Feasibility
Module 5: Sample Design
Module 6: Predictive Modelling Techniques
Module 7: Evaluation Model Effectiveness
Who should do this course?
This is an advanced course for analytics professionals keen to move into the field of predictive analytics including models, forecasting and data science.

It assumes solid analytics knowledge either from education or experience and 3 to 10 years analytics experience.
Practical Predictive Analytics Course is part of Analytics Certificate.
To purchase this course, click on the button below and proceed to ADMA.com.au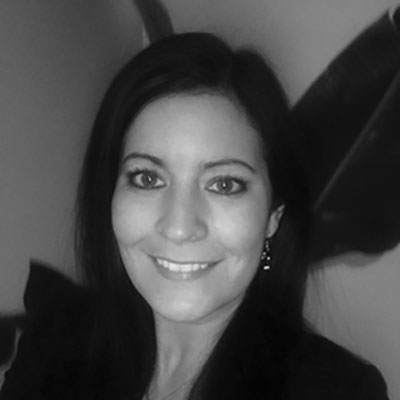 Kathryn Gulifa
CDAO
Worksafe Vic
Kathryn is an IAPA specialist advisory committee member.
Kathryn teaches the following ADMA IQ course:
Analytics Certificate
Speaker at Advancing Analytics 2018
1. In a normal day, what kinds of data / analytics activities are you involved in?
I've been off the tools for some years now but in a typical day I would spend roughly 50% of my day on stakeholder engagement, hunting out new opportunities for my team to impact,  communicating progress on inflight projects or seeking investment for our analytics strategy; a  further third of my time with my team, providing guidance on analysis, coaching and development; and the remaining time with external vendors and analytics professionals, keeping up with industry trends and contributing to the analytics community through my board positions with IAPA and Deakin.

2. What's the biggest challenges you face?
Securing investment from the organisation to build out the analytics strategic roadmap while delivering value at the same time. Also prioritising and limiting projects to do a few things well instead of a lot of things poorly.

3. What would be the proudest or most enjoyable moment in your analytics career?
I'm most proud in my daily job when my team deliver really powerful insights that bring a new perspective to the business and clearly translates to bottom line impact. Personally, I've been proudest when I've taken a chance on myself and my career and reached for roles and opportunities that scare me.

4. What advice would you give to a woman wanting to get into the analytics industry?
Getting into the industry, don't be scared off by programming and maths. They're just tools to solve the problem and are one part of the whole analytics lifecycle. Leverage your interpersonal skills to shine in problem identification and insight adoption which are often overlooked and critical to an effective analytics team. For those already in the industry and looking to progress, take a chance and reach for goals that you think are beyond you. Men are more inclined to do this than women and I think we do more gender discrimination to ourselves than imposed by others.