IAPA Practical Predictive Analytics Course
Course: SCPPAONL
Want to use data to forecast activity?
Develop a deeper understanding of predictive analytics.
Using predictive analytics tools, discover how you can forecast, model and optimise data to create site traffic modelling and opportunities and prevent loss.
To get the most out of this course, you should have a solid knowledge of analytics, and understanding of predictive analytics toos and have ideally spent some time working in the field..
IAPA offers predictive analytics courses amongst many others, check them out and find which are most relevant to you.
Duration:​ Up to 6 months
Learn to:
Connect analytics with business goals
Determine key data types and methods adopted to treat data anomalies and categorical variables
Identify techniques used in variable exploration
Understand when to use variable sampling techniques
Apply different predictive modelling techniques and understand the considerations for selecting analysis method
Course covers:
Looking at predictive analytics in marketing, this online course includes relevant examples of datasets, the challenges faced, and how to interpret results.
Module 1: Introduction to Predictive Analytics
Module 2: Developing a Business Case
Module 3: Data Reduction
Module 4: Variable Exploration & Model Feasibility
Module 5: Sample Design
Module 6: Predictive Modelling Techniques
Module 7: Evaluation Model Effectiveness
Who should do this course?
This is an advanced course for analytics professionals keen to move into the field of predictive analytics including models, forecasting and data science.

It assumes solid analytics knowledge either from education or experience and 3 to 10 years analytics experience.
Practical Predictive Analytics Course is part of Analytics Certificate.
To purchase this course, click on the button below and proceed to ADMA.com.au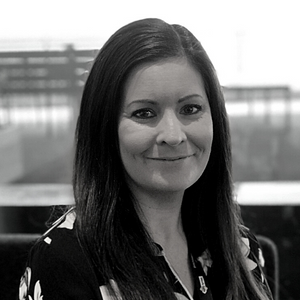 Kathryn Gulifa
CDAO
Worksafe Vic
Kathryn is an IAPA specialist advisory committee member.
A passionate and experienced Analytics executive and evangelist, Kathryn currently occupies the role of Chief Data and Analytics Officer at Worksafe Victoria. Kathryn has an education in Finance/Econometrics, with particular expertise in Analytics Transformation across the full value chain, from data to advanced analytics, honed over more than a decade in banking and more recently the public sector.  Kathryn is a vocal advocate for gender diversity in the Analytics industry and hold seats on the Advisory Boards of the Institute of Analytics Professionals of Australia (IAPA) and Deakin Information Systems and Business Analytics (DISBA), and is an active contributor to industry initiatives like the development of an industry accreditation framework, consultation on university curriculum and judging of the Top 25 Analytics Industry Leaders since its' inception.