IAPA Analytics Certificate
Certificate: CCANAONL
Discover the power of analytics.
Explore practical ways to use data analytics to improve organisational efficiency and competitiveness – as well as learning how to stand out through your approach and delivery.
This online certificate covers the fundamental principles and approaches to conducting analytics tasks and determining sentiment, through to more advanced predictive techniques.
Developed by leading industry practitioners, this online data analytics Certificate is derived from IAPA's four base courses: Foundation Analytics, Visualisation and Insight Delivery, Sentiment Analysis and Practical Predictive Analytics and provides a sound base for anyone starting a career in analytics, or those wanting greater exposure to modern, predictive techniques.
Data analytics courses online are designed for those who are curious in nature, enjoy problem solving and prefer a self-learning, exploratory approach to knowledge. This course provides a broad foundational understanding of analytics that is vendor, technology and tool agnostic and without the pressure to code or program.
Duration: ​Up to 6 months
Intermediate Level Certificate
To purchase this certificate, click on the button below and proceed to ADMA.com.au
Enrol from $3,400 inc GST
Learn to:

Use analytics principles and the lifecycle
Understand analytical tools and techniques
Define data visualisation and identify different examples of it
Discover predictive analytic techniques and different techniques for predictive modelling
Evaluate model effectiveness
Course covers:
In this online course, you'll look at defining analytics and the lifecycle, tools for analytics, delivering results and how to predict trends. Once we have thoroughly explored the fundamentals, we'll also look at data visualisation, developing a business case, data reduction, sample design and predictive modelling techniques. This will all be broken down into the following online courses and modules:
Course: Analytics Fundamentals (Entry level)
Module 1: Defining Analytics
Module 2: Analytics Lifecycle
Module 3: Analytics Techniques
Module 4: Tools for Analytics I
Module 5: Tools for Analytics II
Module 5: Delivering Results
Module 6: Emerging Trends
Course: Data Visualisation (Entry level)
Module 1: Introduction to Data Visualisation
Module 2: Discovering Data Visualisation
Module 3: Storytelling with Data
Module 4: How to Present Data
Course: Practical Predictive Analytics (Intermediate level)
Module 1: Introduction to Analytics
Module 2: Developing a Business Case
Module 3: Data Reduction
Module 4: Variable Exploration & Model Feasibility
Module 5: Sample Design
Module 6: Predictive Modeling Techniques
Module 7: Evaluating Model Effectiveness
Course: Sentiment Analysis (Intermediate level)
Module 1: What is Sentiment Analysis?
Module 2: Text Analysis
Module 3: Data Pre-processing
Module 4: Measuring Sentiment
Module 5: Predicting Sentiment
Assessment:
In-module questions and activities
Final online exam
Who should do this course?
Those new to analytics
Those managing analytics teams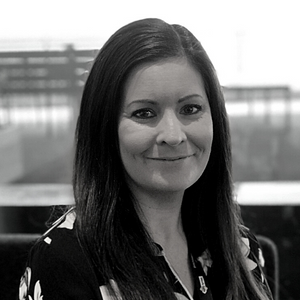 Kathryn Gulifa
CDAO
Worksafe Vic
Kathryn is an IAPA specialist advisory committee member.
A passionate and experienced Analytics executive and evangelist, Kathryn currently occupies the role of Chief Data and Analytics Officer at Worksafe Victoria. Kathryn has an education in Finance/Econometrics, with particular expertise in Analytics Transformation across the full value chain, from data to advanced analytics, honed over more than a decade in banking and more recently the public sector.  Kathryn is a vocal advocate for gender diversity in the Analytics industry and hold seats on the Advisory Boards of the Institute of Analytics Professionals of Australia (IAPA) and Deakin Information Systems and Business Analytics (DISBA), and is an active contributor to industry initiatives like the development of an industry accreditation framework, consultation on university curriculum and judging of the Top 25 Analytics Industry Leaders since its' inception.