IAPA Analytics Certificate
Certificate: CCANAONL
Discover the power of analytics.
Explore practical ways to use data analytics to improve organisational efficiency and competiveness – as well as learning how to stand out through your approach and delivery.
Data Analytics Courses Online - This online certificate covers the fundamental principles and approaches to conducting analytics tasks and determining sentiment, through to more advanced predictive techniques.
Developed by leading industry practitioners, this online data analytics Certificate is derived from IAPA's four base courses: Foundation Analytics, Visualisation and Insight Delivery, Sentiment Analysis and Practical Predictive Analytics and provides a sound base for anyone starting a career in analytics, or those wanting greater exposure to modern, predictive techniques.
Data analytics courses online are designed for those who are curious in nature, enjoy problem solving and prefer a self-learning, exploratory approach to knowledge. This course provides a broad foundational understanding of analytics that is vendor, technology and tool agnostic and without the pressure to code or program.
Duration: ​Up to 6 months
Intermediate Level Certificate
To purchase this certificate, click on the button below and proceed to ADMA.com.au
Enrol from $3,400 inc GST
Learn to:

Use analytics principles and the lifecycle lifecycle
Understand analytical tools and techniques
Define data visualisation and identify different examples of it
Discover predictive analytic techniques and different techniques for predictive modelling
Evaluate model effectiveness
Course covers:
In this online course, you'll look at defining analytics and the lifecycle, tools for analytics, delivering results and how to predict trends. Once we have thoroughly explored the fundamentals, we'll also look at data visualisation, developing a business case, data reduction, sample design and predictive modelling techniques. This will all be broken down into the following online courses and modules:
Course: Analytics Fundamentals (Entry level)
Module 1: Defining Analytics
Module 2: Analytics Lifecycle
Module 3: Analytics Techniques
Module 4: Tools for Analytics I
Module 5: Tools for Analytics II
Module 5: Delivering Results
Module 6: Emerging Trends
Course: Data Visualisation (Entry level)
Module 1: Introduction to Data Visualisation
Module 2: Discovering Data Visualisation
Module 3: Storytelling with Data
Module 4: How to Present Data
Course: Practical Predictive Analytics (Intermediate level)
Module 1: Introduction to Analytics
Module 2: Developing a Business Case
Module 3: Data Reduction
Module 4: Variable Exploration & Model Feasibility
Module 5: Sample Design
Module 6: Predictive Modeling Techniques
Module 7: Evaluating Model Effectiveness
Course: Sentiment Analysis (Intermediate level)
Module 1: What is Sentiment Analysis?
Module 2: Text Analysis
Module 3: Data Pre-processing
Module 4: Measuring Sentiment
Module 5: Predicting Sentiment
Assessment:
In-module questions and activities
Final online exam
Who should do this course?
Those new to analytics
Those managing analytics teams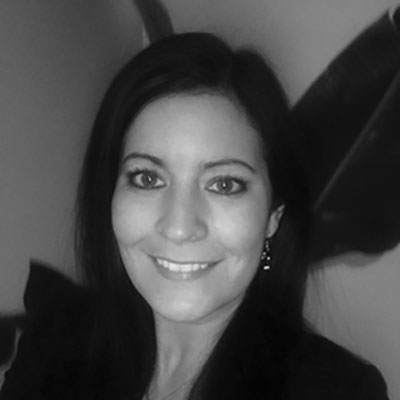 Kathryn Gulifa
CDAO
Worksafe Vic
Kathryn is an IAPA specialist advisory committee member.
Kathryn teaches the following ADMA IQ course:
Analytics Certificate
Speaker at Advancing Analytics 2018
1. In a normal day, what kinds of data / analytics activities are you involved in?
I've been off the tools for some years now but in a typical day I would spend roughly 50% of my day on stakeholder engagement, hunting out new opportunities for my team to impact,  communicating progress on inflight projects or seeking investment for our analytics strategy; a  further third of my time with my team, providing guidance on analysis, coaching and development; and the remaining time with external vendors and analytics professionals, keeping up with industry trends and contributing to the analytics community through my board positions with IAPA and Deakin.

2. What's the biggest challenges you face?
Securing investment from the organisation to build out the analytics strategic roadmap while delivering value at the same time. Also prioritising and limiting projects to do a few things well instead of a lot of things poorly.

3. What would be the proudest or most enjoyable moment in your analytics career?
I'm most proud in my daily job when my team deliver really powerful insights that bring a new perspective to the business and clearly translates to bottom line impact. Personally, I've been proudest when I've taken a chance on myself and my career and reached for roles and opportunities that scare me.

4. What advice would you give to a woman wanting to get into the analytics industry?
Getting into the industry, don't be scared off by programming and maths. They're just tools to solve the problem and are one part of the whole analytics lifecycle. Leverage your interpersonal skills to shine in problem identification and insight adoption which are often overlooked and critical to an effective analytics team. For those already in the industry and looking to progress, take a chance and reach for goals that you think are beyond you. Men are more inclined to do this than women and I think we do more gender discrimination to ourselves than imposed by others.