Access your 30-days free O'Reilly technical learning as part of IAPA Corporate Membership
During any valid membership period of twelve months, IAPA corporate members are eligible for 30 days free access to the entire O'Reilly Learning Platform.
Beyond the 30-day free access period, IAPA corporate members receive a special 10% IAPA discount off any O'Reilly team annual subscription for six or more team members. Subject to the terms and conditions below.
To receive the 30-day free access, please complete the form on the O'Reilly request page with your name, work email and company.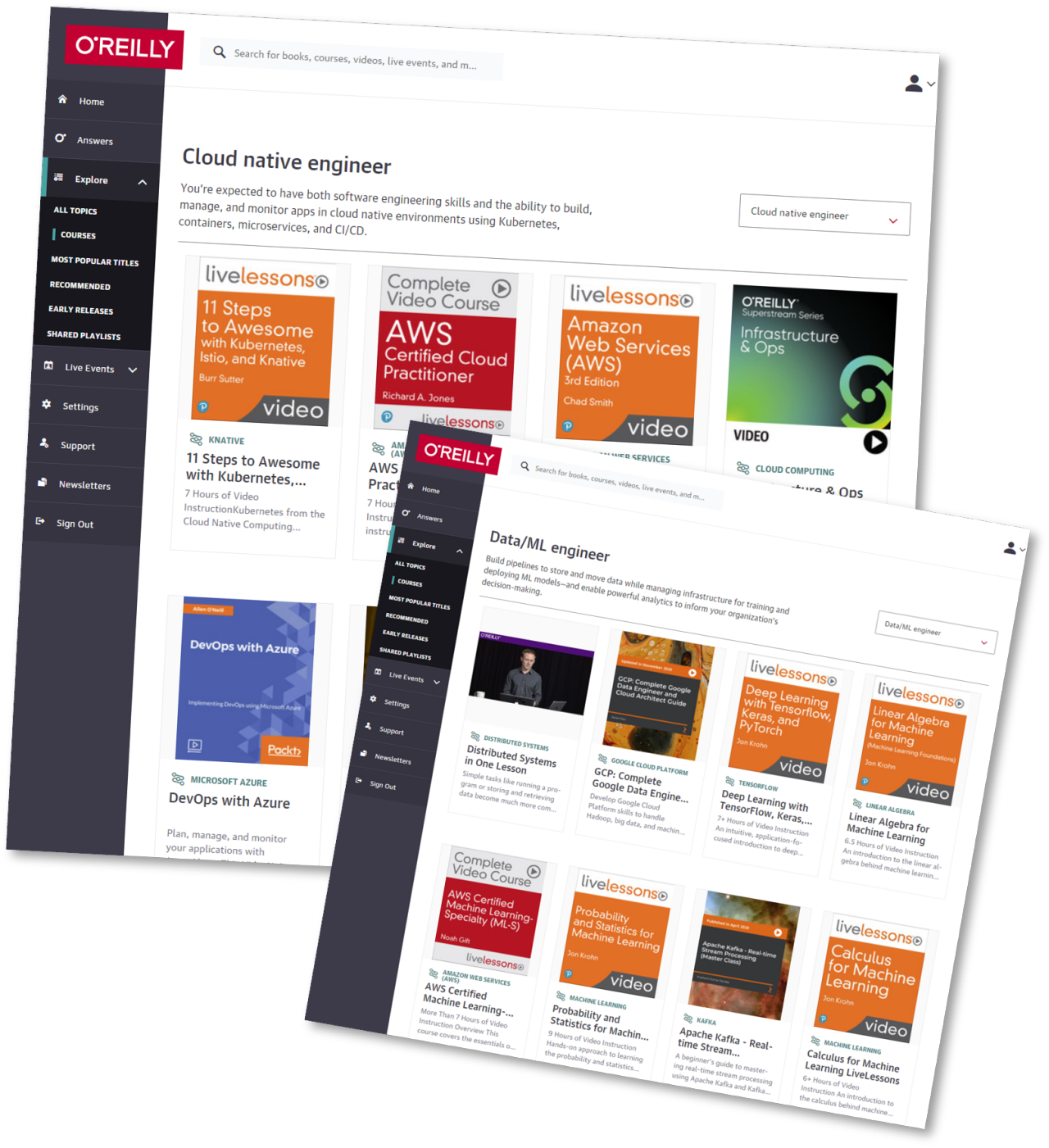 Terms and conditions of the offer:
1. The promoter is the Australian Computer Society trading as the Institute of Analytics Professionals of Australia
2. The offer and data use is governed by the IAPA privacy policy which can be found at https://www.iapa.org.au/privacy.html
3. Use of the O'Reilly Learning Platform is governed by the standard O'Reilly terms of service (https://www.oreilly.com/terms/)
4. By completing the form on the request page you consent to O'Reilly sharing the details on the form with IAPA for the purposes of validating IAPA corporate membership status and for IAPA's commercial marketing purposes.
5. The offer is available only upon the confirmation of a valid corporate membership whereby the membership fee has been paid in full and access is requested within the current membership start and end dates.
6. Only those individuals identified as the team members by name and email and allocated to the IAPA corporate membership are valid to claim the 30-day free access offer. Any ancillary costs are the responsibility of the corporate member.
7. IAPA takes no responsibility for the technology to access or use the O'Reilly Learning Platform nor its availability or any technical issues.
8. This offer is subject to the promoter's discretion and no correspondence will be entered into.