IAPA Advancing Analytics 2021 
Join the analytics community in the Festival of Analytics Goodness: a celebration of analytics goodness across the globe.
Tuesday 16 & Wednesday 17 November 2021
Data and analytics stands on the cusp of reinventing businesses, industries and economies. That's a powerful place to be.
That power is being used to benefit not only the bottom line but customers, citizens, communities, society and countries.
With a nod to the covid circumstances of today, the "Festival of Analytics Goodness" brings together all members of the analytics community to celebrate analytics goodness in all its guises. It's a knowledge-sharing, diversity-embracing and connection-building two days for anyone working in data, analytics or data science.
Don't miss this chance to learn from leaders, be part of the community and discuss key issues.
Sessions will not be recorded; clear your schedule so you can attend live!
Five reasons to attend
1. Get inspired
Find inspiration from the global and local leaders using data and analytics to change the world
2. See analytics through a new lens
Get a new perspective on analytics through radically different use cases and approaches
3. Network with like-minds
Virtually connect with professionals just like you, share experiences and build your network
4. Explore key issues
Expand your understanding of key issues in analytics today as part of thoughtful roundtables
5. Find your community within the community
Discover community groups that align to your interests and career progression
We'll be covering these analytics topics in expert presentations, interactive roundtables and fireside chats.

Data monetisation and the value of data
Data science improving child welfare
Fighting bushfires with deep learning, IoT & data analytics
Can we use analytics to find and keep talent?
Ethics & bias in algorithmic decision-making
Building a data culture from boardroom to shop floor
Analytics improving the world of prosthetics
Addressing climate change with AI
People analytics and the future of work
How to build diversity in your analytics team
Does AI have a fairness problem?
Analytics for good across the globe
How to mitigate bias in algorithms
Pitfalls and lessons to help scale analytics
How to convince & influence the c-suite & boards
Building a career in analytics, from entry level up
Soft skills, data visualisation & the art of the story
Data sharing, customer centricity and privacy
Be a part of our Festival full of doing good with data & analytics. Register for your Festival Pass and book your calendar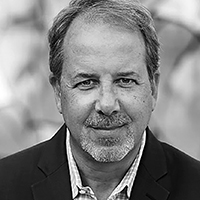 Doug Laney
Innovation Fellow, Data & Analytics Strategy
West Munroe &
Author of "Infonomics" (US)
Doug Laney is a best-selling author and recognized authority on data and analytics strategy. He advises senior IT, business and data leaders on data monetization and valuation, data management and governance, external data strategies, analytics best practices, and establishing data and analytics organizations. Doug's book, Infonomics: How to Monetize, Manage, and Measure Information for Competitive Advantage, was selected by CIO Magazine as the "Must-Read Book of the Year" and a "Top 5 Books for Business Leaders and Tech Innovators." 
Now the Data & Analytics Strategy Innovation Fellow with the consulting firm West Monroe, previously Doug was a Distinguished Analyst with Gartner's Chief Data Officer research and advisory team and was a three-time Gartner annual thought leadership award recipient. In addition, he launched and managed the Deloitte Analytics Institute, is a Forbes contributing writer and has been published in the Wall Street Journal and the Financial Times among other journals. Doug has guest-lectured at major business schools around the world and is a visiting professor with the University of Illinois Gies College of Business where he teaches Infonomics and Business Analytics Executive Overview courses, which also are available online via Coursera. He also co-chairs the annual MIT CDO/IQ Symposium, is a visiting professor at Carnegie Mellon University's Heinz College, is a member of the World Economic Forum's data exchange initiative, a member of the American Economic Association, and sits on various technology company advisory boards.
Follow and connect with Doug via Twitter @Doug_Laney and LinkedIn. #infonomics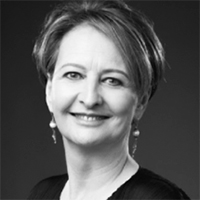 Edwina Dunn
Deputy Chair

Centre for Data Ethics and Innovation (UK)
Edwina Dunn has been a member of the CDEI's advisory board since November 2018 and was appointed as Deputy Chair in November 2020. She also sits on the Board of the Geospatial Commission: an expert committee that sets the UK's geospatial strategy and promotes the best use of location data. Edwina is a recognised entrepreneur and pioneer in the data and technology industry, with a career of delivering transformational business change. She was CEO and co-founder of dunnhumby, which revolutionised the world of retail and consumer packaged goods, and pioneered Tesco Clubcard and other global loyalty programmes. Edwina is the former Chair of Starcount: a new data science consultancy where she helped to create a new era of consumer insight and AI. She is the founder of The Female Lead: an educational charity dedicated to celebrating the achievements and diversity of women. The foundation has donated 18,000 copies of "The Female Lead: Women Who Shape Our World" to schools and universities across the UK and USA.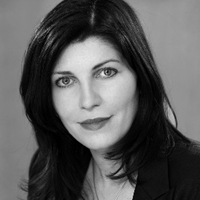 Kate Platonova
Group Chief Data Officer
HSBC (UK)
As Group Chief Data Officer, Kate is responsible for HSBC's Group Data Strategy, aiming to make HSBC a truly data-led organisation. Her organisation offering a blend of thought leadership and strategy alongside design expertise and governance, providing a seamless experience to technology and business teams alike.
A strong believer in leveraging communities, her teams work in close partnership with business and technology stakeholders from around the world. As part of her drive to raise the profile of Data, she has been instrumental in the creation of HSBC's data strategy, Protect|Connect|Unlock; instilling and promoting the key tennets of protecting our data, connecting our people, and unlocking value for our customers. An active ambassador for diversity, Kate believes diverse talent pools are an essential ingredient for innovation. 
Kate joined HSBC as Group Chief Data Architect in September 2017. Prior to this she has considerable experience in the global financial services industry, having held senior positions with JP Morgan, Barclay Capital and Morgan Stanley, spanning a number of data & technology disciplines. She is based in London.
Kate holds an MBA degree with concentration in Finance, a Bachelor's degree in Computer Science and a Bachelor's Degree in Marketing from Franklin University (Columbus, Ohio, USA).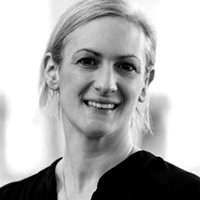 Alex Hutchison
Director
Data for Children Collaborative with UNICEF (UK)
As Director of the Data for Children Collaborative with UNICEF - a partnership between UNICEF, the Scottish Government and University of Edinburgh - I have responsibility to ensure that we deliver actionable insight to resolve children's issues through responsible and innovative use of data and data science methodologies. Achievements include; designing an operating model to build diverse collaborative teams from academia, public and private sectors; developing a 'Responsible Innovation' framework; creating a portfolio of projects answering challenge questions from UNICEF and other organisations. Now focussed on securing financial sustainability for the ongoing success of this partnership and most importantly impact for children and young people across the globe.

Prior to this role, I draw on over 10 years of experience of working in Finance systems and in Change roles in RBS (now NatWest Group), including delivering a programme of work to embed Data Management best practice for the Finance function, particularly focussed on meeting regulatory compliance requirements.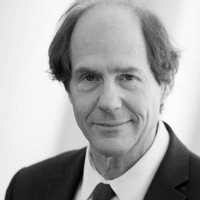 Cass Sunstein
Robert Walmsley University Professor
Harvard University & Author
"Noise: A Flaw in Human Judgement"(US)
Cass R. Sunstein is currently the Robert Walmsley University Professor at Harvard. He is the founder and director of the Program on Behavioral Economics and Public Policy at Harvard Law School. In 2018, he received the Holberg Prize from the government of Norway, sometimes described as the equivalent of the Nobel Prize for law and the humanities. In 2020, the World Health Organization appointed him as Chair of its technical advisory group on Behavioural Insights and Sciences for Health. From 2009 to 2012, he was Administrator of the White House Office of Information and Regulatory Affairs, and after that, he served on the President's Review Board on Intelligence and Communications Technologies and on the Pentagon's Defense Innovation Board. Mr. Sunstein has testified before congressional committees on many subjects, and he has advised officials at the United Nations, the European Commission, the World Bank, and many nations on issues of law and public policy. He serves as an adviser to the Behavioural Insights Team in the United Kingdom.
Mr. Sunstein is author of hundreds of articles and dozens of books, including Nudge: Improving Decisions about Health, Wealth, and Happiness (with Richard H. Thaler, 2008), Simpler: The Future of Government (2013), The Ethics of Influence (2015), #Republic (2017), Impeachment: A Citizen's Guide (2017), The Cost-Benefit Revolution (2018), On Freedom (2019), Conformity (2019), How Change Happens (2019), and Too Much Information (2020). He is now working on a variety of projects involving the regulatory state, "sludge" (defined to include paperwork and similar burdens), fake news, and freedom of speech.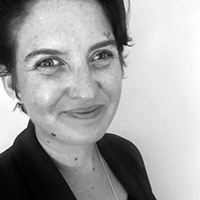 Caitlin Augustin
Senior Director, Product
Data Kind (US)
Caitlin is responsible for delivering DataKind's core offerings, ensuring that high quality, impactful data science interventions are created in partnership with social sector leaders. Prior to DataKind, Caitlin worked as a research scientist at a digital education company and as an engineering professor at NYU. A lifelong volunteer, she's engaged with Central Florida's nonprofit community and the organizer of the Orlando Lady Developers Meetup. Caitlin holds a BSIE and a PhD from the University of Miami. Go Canes!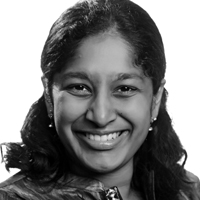 Priya Donti
Co-founder and chair
Climate Change AI (US)
Priya Donti is a Ph.D. student in Computer Science and Public Policy at Carnegie Mellon University. She is also a co-founder and chair of Climate Change AI, an initiative to catalyze impactful work in climate change and machine learning. Her work focuses on machine learning for forecasting, optimization, and control in high-renewables power grids. Specifically, her research explores methods to incorporate the physics and hard constraints associated with electric power systems into deep learning models. Priya is a recipient of the MIT Technology Review Innovators Under 35 award, the Siebel Scholarship, the U.S. Department of Energy Computational Science Graduate Fellowship, and best paper awards at ICML (honorable mention), ACM e-Energy (runner-up), PECI, the Duke Energy Data Analytics Symposium, and the NeurIPS workshop on AI for Social Good.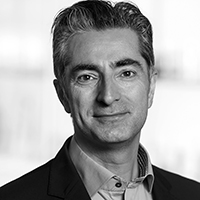 Güngör Kara
Chief Digital Officer
Ottobock SE & Co. KGaA (Germany)
Güngör Kara is a Senior Executive in the field of Digital Innovations within the Medtech sector and he covers the areas of new digital products, platforms business models, Industry4.0 and disruptive technologies (such like industrial 3D Printing). In his role as Chief Digital Officer at Ottobock SE & Co. KGaA, he focus on the implementation and continuous development of Ottobock's ambitious digital strategy as well as establishing new business models, leading the internal start-up teams and expanding globally the cooperation with external start-ups.
The 51-year-old has studied mechanical engineering in Berlin and has an MBA degree from the WHU – Otto Beisheim School of Management - in Vallendar and the Northwestern University in Chicago. Mr. Kara adds more than 22 years of professional experience, he started his career as a project manager in operations at Philip Morris and worked afterwards mainly as an Top-Management Consultant – predominantly at A.T. Kearney – in the field of innovation, operational excellence and digital business models.
After spending over a decade as an internationally active management consultant, he founded a social start-up, to provide people in developing countries with mini solar systems and to support local traders through digital platforms. In his previous role as CDO at EOS GmbH, the worldwide technology and for industrial 3D Printing solutions, he led the multi-award-winning global unit, Additive Minds which was focusing on innovative solutions for multi-national enterprises and innovative start-ups. He also headed up the development and implementation the first Industry 4.0 and 3D-Printing factory cells and has successfully implemented innovation centers in Germany, US,  Singapore and Japan.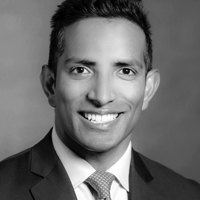 Arvind Satyam
Chief Commercial Officer
Pano AI (US)
Arvind is a global technology leader, board advisor, and investor who is passionate about the intersection of digital innovation, Internet of Things, AI and sustainability. Previously Cisco's Public Sector growth initiatives lead, Arvind helped equip cities, states, and national governments with critical infrastructure, cyber security, public private partnerships and smart city engagements. He has driven highly successful IOT and smart city engagements in numerous cities including Barcelona, Chicago, Copenhagen, London, Rio and Songdo. Arvind was selected as a Young Global Leader by the World Economic Forum in 2018.
A knowledge sharing, diversity embracing and connection building two days for anyone working in data, analytics or data science.

Build your personalised program
Once you've got your conference pass, build your personalised program right in your calendar so you don't miss the sessions most important to you.
Just click on the button underneath each section to add it to your calendar.

Day 1 - Tuesday 16 November 2021
8.55am Welcome

9.00am to 11.20am - Morning Keynotes
9.05am to 9.50am - Infonomics: The New Economics of Information
Doug Laney
Data & Analytics Strategy Innovation Fellow, West Monroe &
Author "Infonomics" (US)
Increasingly, IT and business executives talk about information as one of their most important assets. But few behave as if it is. Executives report to the board on the health of their workforce, their financials, their customers, and their partnerships, but rarely the health of their information assets. And corporations typically exhibit greater discipline in managing and accounting for their office furniture than their data.
In this session, Mr. Laney will share insights from his best-selling book, Infonomics, about how organizations can actually treat information as an actual enterprise asset. He will discuss why information both is and isn't an asset and property, and what this means to organizations themselves and the investment community. And he will cover the issues of information ownership, rights, and privileges, along with alternative data challenges and opportunities, and his set of generally accepted information principles culled from other asset management disciplines.
This session will be beneficial for those looking to help their organization move beyond the trite "data is an asset" or "data is the new oil" lip-service to actually begin acting that way. Participants will learn and have an opportunity to discuss:
How to monetize information assets in a wide variety of ways, including a number of real world examples
How to manage information as an actual asset by apply asset management principles and practices from other asset domains
How to measure information's potential and realized value to help budget for and prove data management benefits
How classic microeconomic concepts can be applied to information for improved data architecture & management, and economic benefits
9.50 to 10.35am - Demonstrating the Art of the Possible - Using Data Science & AI to Advance Positive Social Impact
Caitlin Augustin
Senior Director, Product at Data Kind (US)
Accessing data and computing power has never been easier -and the potential to use data to become "just a little bit better" is tantalizing. Unfortunately, gains from using data science techniques are often out of reach for most social impact organizations. DataKind aims to change that -as a global nonprofit focused on using data science and AI in the service of humanity, we're philanthropy-funded to provide pro bono data science services to mission-driven organizations. This talk will focus on the lessons that we've learned over the past decade of doing data science for social impact, share best practices for how to shape social impact projects, and demonstrate successful Data Science and AI for Good projects across levels of data maturity.
10.35 to 11.20am - Beating the bushfires – how deep learning, IoT and data analytics accelerates firefighting
Arvind Satyam
Chief Commercial Officer, Pano AI (US)
11.20am to 12.10pm - Conference Roundtables
Address key issues in analytics today in these interactive roundtables (all delegates will attend one)
1. People analytics and the future of work
Peter O'Hanlon
CEO and co-founder, Zerophase
Where to now? In the new normal how will employers navigate the rise of artificial intelligence and people analytics to create a compelling and truly human employee experience?

Data-driven work and productivity in a world dominated by intangibles
A blended workforce of humans and bots
Surveillance versus trust
Skilling up and laying the groundwork


2. Diversity in practice: how unconscious bias and role typecasting impacts data professionals, and what should Leaders do to be more inclusive
Lionel Kho
VP Data Transformation, Merkle Australia
3. How data is driving Digital Transformation in Media, Marketing, and Customer Experience
Gayle While
Chief Digital Officer, dentsu International
12.10pm to 12.30pm - Overheard at lunch

"The state of soft skills, data visualisation and the art of the story"

Join IAPA's casual chat while the program pauses for food. Grab your lunch and watch, listen or take a break from the screen - just be ready for the program to kick off again at 12.30pm with the community & industry sessions.
12.30pm to 2.45pm - Special Interest Deep Dives
Experts and advocates with special interests dive deeper into topics
12.30 to 1.05pm - Growing the future of food production with AI and machine learning
ADD TO CALENDAR
1.05 to 1.40pm - Driving Corporate Innovation with Data + AI
Matt Moore - AWS Strategic Alliance Director, Databricks
Tracey Kay - Director, Strategic Customer and Partner Programs, Databricks
Mo Namazi, Principal Statistician & Decision Science Solutionist, Vodafone Australia
Gone are the days that data scientists and analysts optimise business performance in the back office. Today, AI and analytics combined with IoT in the cloud can create a closed-loop control of infrastructure and production systems. The progress for technology-driven pursuit of sustainability across Australia's key sectors is able to address the challenges corporations are facing to better integrate their broad ESG objectives into their daily operations.
1.40 to 2.15pm - A fireside chat on neurodiversity in spatial analytics, presented by Australian AI Network
ADD TO CALENDAR
2.15 to 2.50pm - Challenges and opportunities in building an inclusive Data Science Community: A collaborative conversation supporting women in data science, presented by Women in Data Science
ADD TO CALENDAR
2.50pm to 3pm - Afternoon Leg Stretch

(10 minutes to stretch and relax)
3.00pm to 3.55pm - Virtual networking

Meet and chat with like-minds in the virtual networking session. Spend 15 minutes chatting all things analytics, data science and ML with 10-15 others before moving into the next 15 minute session with another 10-15 like minds so you can make connections across the industry. By the final 15 minute session with another 10-15 attendees, your personal intro is ready, conversation just flows and networking is easy.
3.55pm to 5.25pm - Afternoon Closing Keynotes
> Making Data for Good a Reality for Children
Alex Hutchison
Director, Data for Children Collaborative with UNICEF (UK)
Hear about the Data for Children Collaborative with UNICEF as a case study of how collaborative teams can work on data projects to benefit the world's children
Find out more about Responsible Innovation and we can all play our part in doing the right thing, in the right way, for the right reason
Understand case study examples of people from a variety of sectors and backgrounds working collaboratively on Data for Good projects
> Ensuring fairness in an algorithmic age
Edwina Dunn
Deputy Chair, CDEI (UK) &
co-founder of DunnHumby
The National AI Strategy wants the UK to lead the way in the development and use of trustworthy AI, protecting the public and the consumer while increasing confidence and investment in AI technologies. But what does an effective, pro-innovation governance of AI mean in practice? As the AI sector matures there has been increasing discussion on how standards and 'assurance' tools such as audits, certification, and impact assessments, might help to ensure AI deployment is both trusted and trustworthy. In particular, growth in algorithmic decision-making over the last few years has been accompanied by significant concerns about bias.
In this session, we will discuss the findings of the Centre for Data Ethics and Innovation's review into bias in algorithmic decision-making, with a particular focus on the role that transparency can play in building a trustworthy environment and enabling responsible innovation. It will then focus on bringing out the role of standards and certification when using AI and data-driven technologies in mitigating concerns around bias and fairness amongst others, as well as some of the keyways that an 'AI Assurance Ecosystem' can help support responsible AI, and what it would take to make this happen.
5.25pm to 5.30pm - Summary & Wrap up
Day 2 - Wednesday 17 November 2021
8.55am Welcome

9.00am to 11.20am - Morning Keynotes
> Tackling Climate Change with Machine Learning
Priya Donti
Founder, Climate Change AI" (US)
Climate change is one of the greatest challenges that society faces today, requiring rapid action from all corners. In this talk, I will describe how machine learning can be a potentially powerful tool for addressing climate change, when applied in coordination with policy, engineering, and other areas of action. From energy to agriculture to disaster response, I will describe high impact problems where machine learning can help through avenues such as distilling decision-relevant information, optimizing complex systems, and accelerating scientific experimentation. I will then briefly describe some of my own work in this area, which merges data-driven approaches with physical knowledge to facilitate the transition to low-carbon electric power grids.
> Does AI have a fairness problem?
Edward Santow
Industry Professor – Responsible Technology, UTS and ex Human Rights Commissioner, UTS Sydney
There is a growing focus on the risk of 'algorithmic bias' especially in decision-making systems that use machine learning.
How serious is this risk? Can we address this problem while also improving the overall performance of these decision-making systems?
> Fireside Chat: Nudges, sludge, noise and what they might mean for a world with algorithms and AI

Cass Sunstein
Robert Walmsley University Professor
Harvard Law School & Author
"Noise: A Flaw in Human Judgment" (US)
11.20am to 12.10pm - Conference Roundtables
Address key issues in analytics today in these interactive roundtables (please choose one)
Digital Skills Pathways for Entry Level Data Analytics
Improving Australia's competitive position in research through data sharing
The data-driven organision and the value analytics delivers to business
Hacking our biases in the employment space
12.10pm to 12.30pm - Overheard at lunch
"How analytics leaders convince and influence the c-suite and boards"

Join IAPA's casual chat while the program pauses for food. Grab your lunch and watch, listen or take a break from the screen - just be ready for the program to kick off again at 12.30pm with the community & industry sessions.
12.30pm to 2.45pm - Special Interest Deep Dives
Experts and advocates with special interests dive deeper into topics
12.30 to 1.05pm - The data behind customer centricity: the divergent capabilities of Customer Data Platforms and how you can prepare
Justin Grant, Head of Technology – Data Transformation, Merkle Australia
Mick Doherty, Digital Strategy and Performance Optimisation, University of Melbourne
Modern marketers are faced with an increasingly complex proliferation of customer generated data. The sheer volume and breadth of data that marketers need to work with in 2021 is a daunting task, however when harnessed effectively this data can enable customer engagement and growth by driving moments that matter. In this session Justin and Mick will unpack the offering of Customer Data Platforms, how they fit into the CX technology stack, and the questions being asked at the University of Melbourne to help innovate their CX personalisation maturity.
1.05pm to 1.40pm - Empowering women to discover their analytics wings: presented by Ada's Tribe
ADD TO CALENDAR
1.40pm to 2.15pm - Digital Twin Victoria - Using 3D data, visualisation, and analytics to deliver better decisions for Victorian communities
ADD TO CALENDAR
2.15 pm to 2.50pm - Fireside chat: Keeping up with the ball: Analytics at the speed of sport
ADD TO CALENDAR
2.50pm to 3pm - Afternoon Leg Stretch
(15 minutes to stretch and relax)
3.00pm to 3.55pm - Virtual networking

Meet and chat with like-minds in the virtual networking session. Spend 15 minutes chatting all things analytics, data science and ML with 10-15 others before moving into the next 15 minute session with another 10-15 like minds so you can make connections across the industry. By the final 15 minute session with another 10-15 attendees, your personal intro is ready, conversation just flows and networking is easy.
3.55pm to 5.25pm - Afternoon Keynotes
> Transforming data into digital-to-walk: How a holistic digital ecosystem and AI change the world for prosthesis users
Güngör Kara
Chief Digital Officer, Ottobock (Germany)
Transforming ideas to Innovations – The Ottobock way
Digital Twins along the Scan-to-Walk solution
Creating a holistic eco-system and drive continuous improvement via digital twins and industrial 3D-Printing
Patient Care Centers of the digital future which are digitally connecting with AI power the prosthesis users, the technical clinicians and Ottobock
> Creating a truly data-led organisation
Kate Platonova
Group CDO, HSBC (UK)

The goal of HSBC's Data & Architecture Officer is to create a truly data-led organisation. Here, HSBC's Chief Data Officer, Kate Platonova, talks about how she has set about achieving this, in particular focussing on the often overlooked aspects of culture and grass-roots data literacy.
5.25pm to 5.30pm - Summary & Wrap up
Program subject to change without notice
Victoria has an exciting and cutting-edge data ecosystem and digital economy.
Home to Australia's largest cohort of data scientists and researchers, Victoria has attracted many private sector centres of excellence which operate alongside leading public sector centres such as the Victorian Centre for Data Insights, Digital Twin Victoria, the Centre for Data Linkage, and the Doherty Institute, among others.
Data analytics offers enormous opportunities for the Victorian economy across some of our most important industries from medical research and health, to manufacturing, agriculture, fintech and retail. The Victorian Government recognises that data-driven decision making and innovation are key to building a thriving digital economy.
Databricks on AWS allows you to store and manage all of your data on a simple, open lakehouse platform that combines the best of data warehouses and data lakes to unify all of your analytics and AI workloads. We work jointly with customers such as Atlassian, Regeneron and Riot Games, to help their data teams solve their toughest challenges with data. To learn more, visit databricks.com.
Merkle is a leading data-driven customer experience management (CXM) company that specializes in the delivery of unique, personalized customer experiences across platforms and devices. For more than 30 years, Fortune 1000 companies and leading nonprofit organizations have partnered with Merkle to maximize the value of their customer portfolios.
Sponsorship Opportunities

Play an active part in the community and support the Festival of Analytics Goodness as a corporate sponsor.
Email contact@iapa.org.au to get a sponsorship prospectus, or call IAPA on 02 9277 5400.