IAPA Advancing Analytics - 2020 National Conference
October 2020
Planning is underway for an IAPA National Conference like no other.
Stay tuned as we design a socially-distanced conference that still highlights excellence in analytics and data science.
Join the IAPA community so you hear about Advancing Analytics 2020 first - become a subscriber here.
2019 National Conference
30 October 2019, Melbourne
IAPA's National Conference moves to Sydney in 2019.
Highlighting real-world issues and developments, Advancing Analytics 2019, will be held on 30 October at the ICC in Sydney.
Now seven years since data scientist was labelled the 'sexiest job of the century', the analytics landscape has rapidly moved on and today can potentially transform industries and re-make organisations.
Today's journey for the true analytics professional involves making analytics matter using technical expertise within an ethical framework via excellent soft and leadership skills.
Making analytics matter...
...to stakeholders and the c-suite.
...to government and society.
...across industries and organisations.
Hear from global and local experts on how they are making analytics matter to their decision makers, organisations and ultimate audience. The issues they've overcomeand the paths they have taken.
Join us on 30 October and be part of the journey of making analytics matter in your world.

David Bloch
GM Advanced Analytics
Fonterra
I'm an experienced data science executive, leader and strategist that employs creative use of technology to solve business challenges. I'm an expert in digital strategy, marketing automation and big data technologies and bring these three disciplines together to grow revenue, reduce costs and improve the framework on which modern businesses run.
I've had the fortune of wearing many different hats throughout my career across multiple industries and as a result, I have a unique ability to manage multi-disciplinary teams and enjoy tackling complex challenges. If my left and right brain were hands, I like to think I'd be ambidextrous.
I play an active role as a speaker, writer and leader in the growing use of data and digital technology in the day to day operation of businesses and am passionate about growing talent within the teams I lead.
Speaker at Advancing Analytics 2018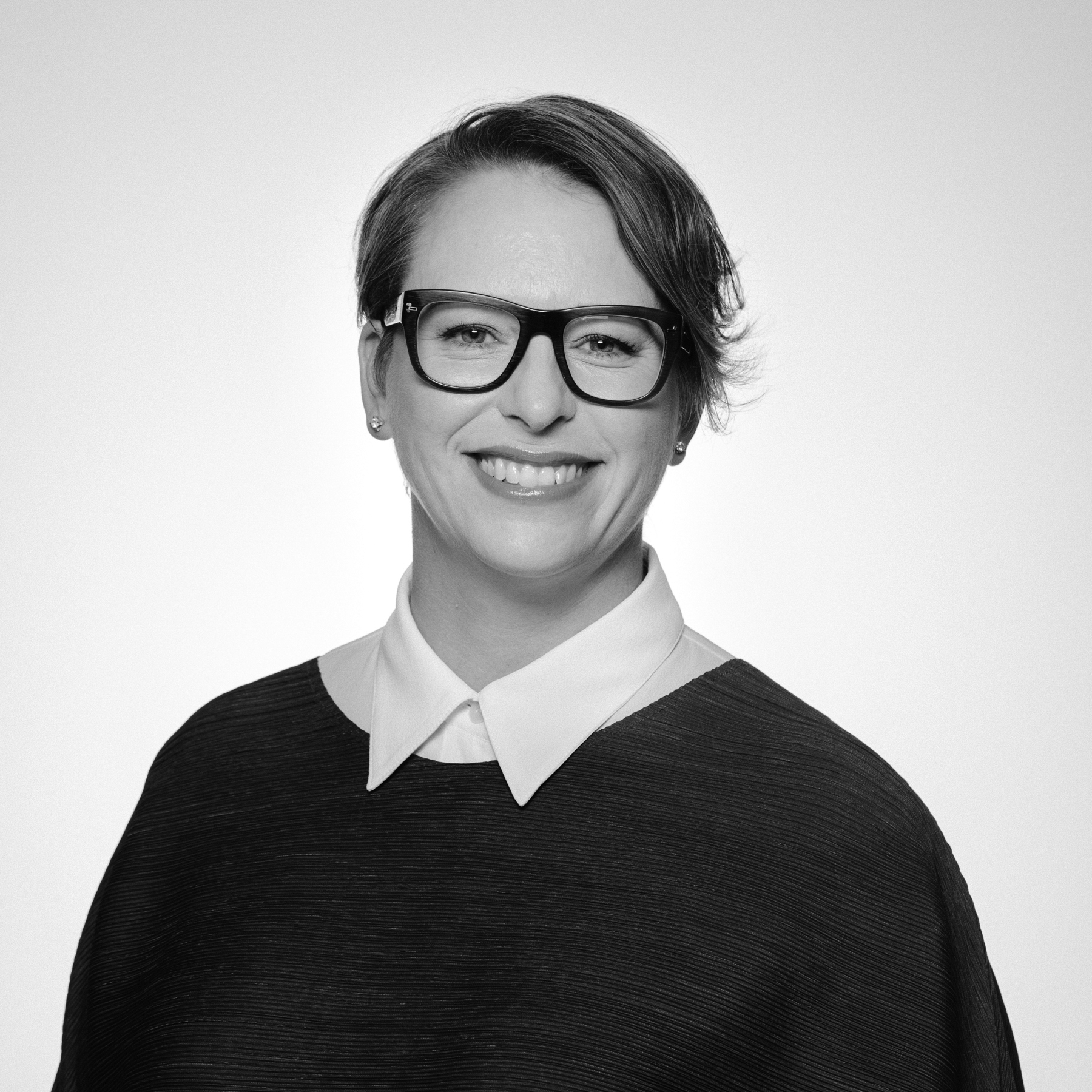 Genevieve Elliott
General Manager – Data, Analytics and Customer Strategy
Vicinity Centres
Genevieve Elliott is the GM of Data Science and Insights at Vicinity Centres.  Genevieve is responsible for the data practice at Vicinity – an emerging team generating insights from data internally generated and externally sourced.  Insights developed support Vicinity's key strategic pillars - consumer, retailer and business optimisation.  Prior to this role, Genevieve worked at Federation Centres, initially as General Manager, Planning and Control before moving into General Manager, Marketing.  Before her foray into shopping centres, Genevieve spent 11 years working with J.P. Morgan Asset Management.  She held the position of COO in Australia and had a number of positions in Marketing, Sales and Strategy in London and across Europe.  Genevieve started her career at KPMG.  Genevieve is a member of the Institute of Chartered Accounts Australia and holds a Bachelor of Science and a Bachelor of Commerce from Deakin University.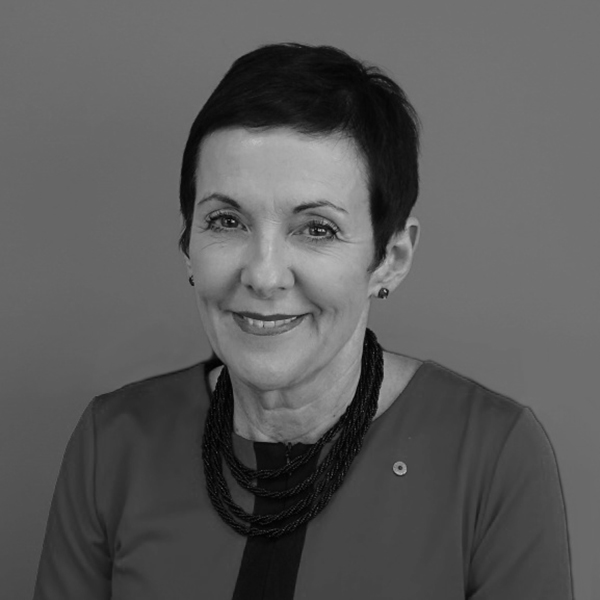 Kate Carnell AO
Ombudsman
Australian Small Business and Family Enterprise Ombudsman
Kate brings extensive experience and knowledge to the role of ASBFEO, having run her own small businesses for 15 years before becoming ACT Chief Minister in 1995 for a five year period.
Prior to her appointment as the ASBFEO, Kate held the position of CEO of the Australian Chamber of Commerce and Industry (ACCI), which represents more than 300,000 businesses across Australia. She has also served two years as CEO of beyond blue and four years as CEO of the Australian Food and Grocery Council.
Kate is a pharmacist by profession and was the inaugural chair of the ACT Branch of the Pharmacy Guild of Australia and the first female to become the National Vice-President of the Pharmacy Guild of Australia.
Kate was appointed an Officer of the Order of Australia in 2006 for her services to the community through contributions to economic development and support for the business sector, knowledge industries, the medical sector and medical technology advances.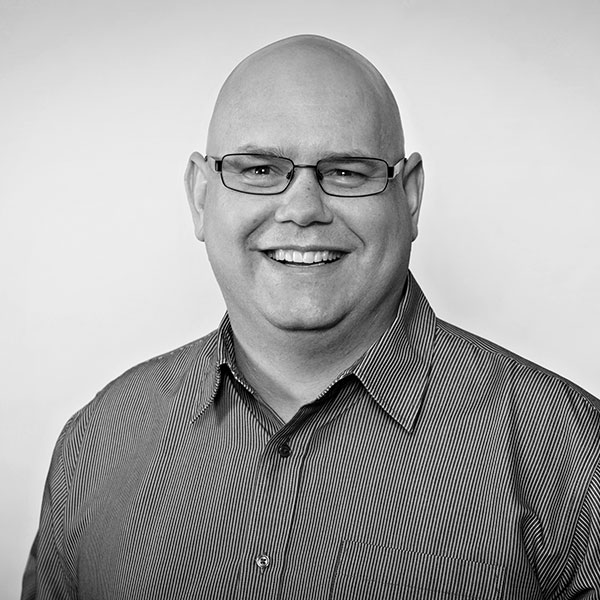 Alan Eldridge
Director Sales Engineering APJ
Snowflake Computing
Alan Eldridge is the APAC Director of Sales Engineering for Snowflake Computing. Alan has worked in the data and analytics space for almost two decades, with roles at Crystal Decisions, Business Objects, Microsoft and most recently Tableau where he was the first employee in the APAC region. He is an active blogger and has authored multiple white papers for the BI community.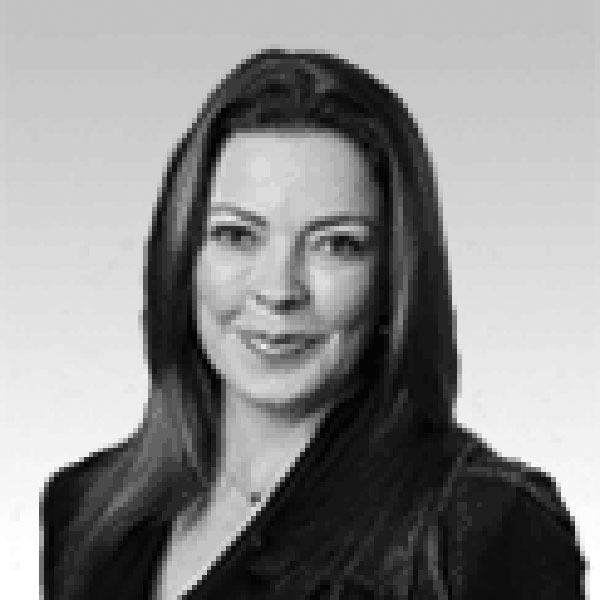 Amanda Fleming
Chief Transformation Officer
Super Retail Group
Amanda joined Super Retail Group in June 2017 as Chief Transformation Officer. In addition was appointed Managing Director Super Retail Commercial in September 2018.  Amanda also leads the Group's Merchandise, Inventory and Supply centre of excellence.
Amanda was previously the Director of Human Resources at Coles Supermarkets, Chief Operations Officer and Chief People Officer for Pizza Hut USA and Human Resources Director for Mars in Australia, where she also served as European Organisational Development Manager for Mars in the UK and Europe.  Amanda has a Masters in Organisation Change from Hult International Business School and a Bachelor of Business from Deakin University.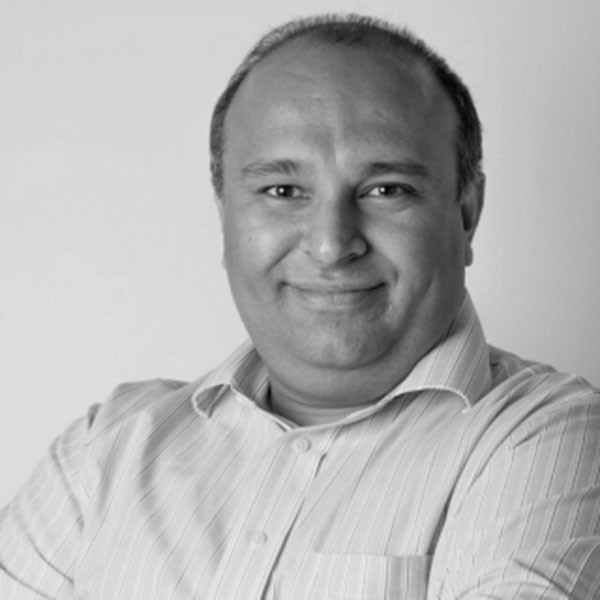 Rayid Ghani
Director, Center for Data Science and Public Policy
University of Chicago
Research Expertise: Analytics, Data Mining, Machine Learning, Social Media Analytics, Text Analytics, Natural Language Processing, Social Networks.
Recently (and reluctantly) added buzzwords: Big Data, Data Science, Artificial Intelligence
Older buzzwords that are trendy now: Machine Learning
Not so old buzzwords that are not trendy now: Data Mining
I'm interested in using computation, data and analytics for solving high impact social good problems in areas such as criminal justice, education, healthcare, energy, transportation, economic development, and public safety.
I am the Director of the Center for Data Science and Public Policy,  Research Director and Senior Fellow at the Computation Institute and a Senior Fellow at the Harris School of Public Policy at the University of Chicago.
What I used to do: Chief Scientist at Obama for America 2012 campaign focusing on analytics, technology, and data. Senior Research Scientist and Director of Analytics research at Accenture Labs where I led a technology research team focused on applied R&D in analytics, machine learning, and data mining for large-scale & emerging business problems in various industries including healthcare, retail & CPG, manufacturing, intelligence, and financial services.
In my ample free time, I advise several analytics start-ups and non-profits, speak at, organize and participate in academic and industry analytics conferences, and publish in machine learning and data mining conferences and journals.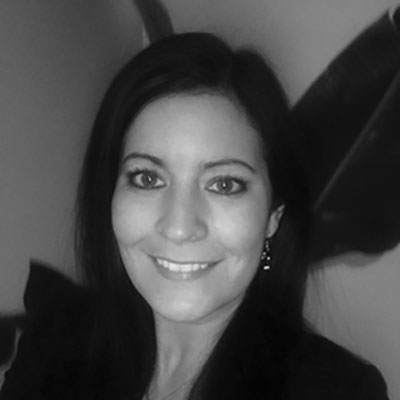 Kathryn Gulifa
Head of Data & Analytics
Catch
Deputy Chair, IAPA
Kathryn is an IAPA specialist advisory committee member.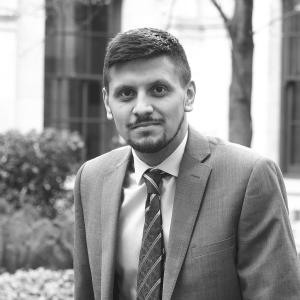 Dr Alex Gyani
Principal Advisor
The Behavioural Insights Team
Alex is a Principal Advisor with the Behavioural Insights Team. Based in Sydney, he leads the research and evaluation functions of BIT Asia-Pacific, providing oversight of the team's trials and evaluations in the region, as well as providing technical advice on how to run pragmatic RCTs in government.
His work with the team over the past five years has cut across a wide set of policy areas. He has led and supported projects on childhood obesity, workers' compensation, social housing, apprenticeships, domestic violence and health system efficiency, obesity, financial services, education, homelessness, tax, well-being measurement, and employment. 
He holds degrees in Psychology from the University of Oxford and the University of Reading. His PhD focused on encouraging people with anxiety and depression to seek treatment using a mobile phone app, and encouraging psychological therapists to use evidence based treatments. He is an associate editor for the Cognitive Therapist and his peer reviewed publications range from mental health policy, to 3D vision, to the science-practice gap.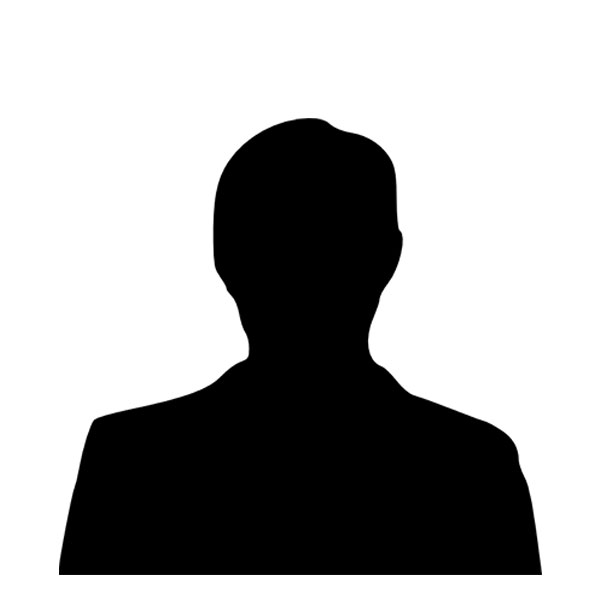 Kieran Hagan
Big Data and Analytics Technical Team Leader for Australia and New Zealand
IBM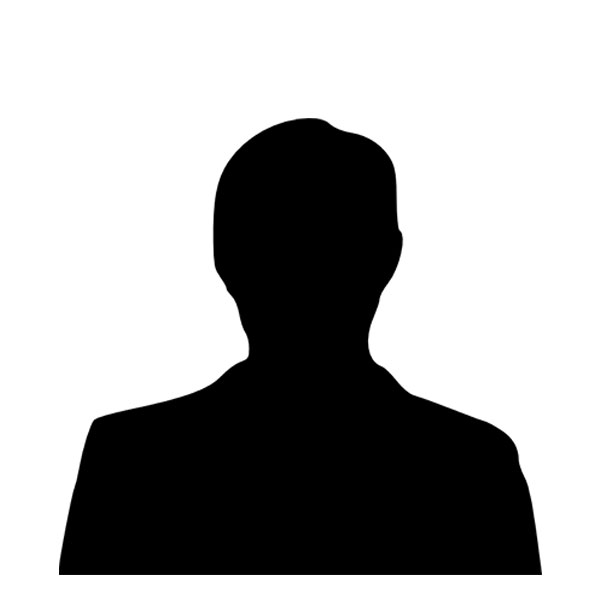 John Hawkins
Data Scientist
DataRobot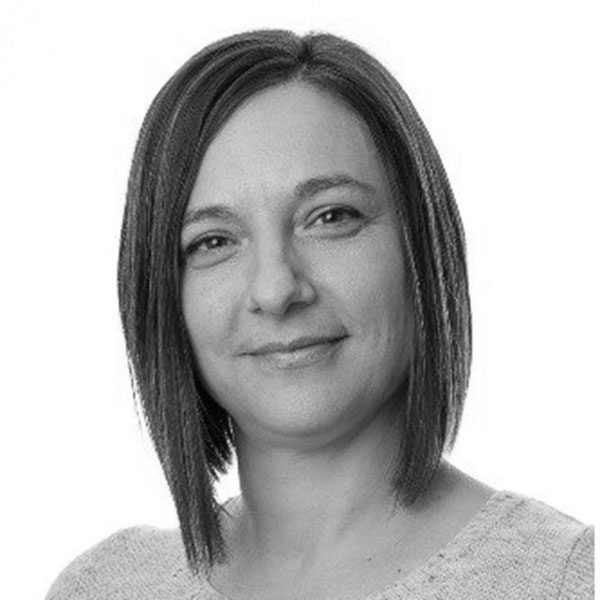 Sandra Hogan
Group Head, Customer Analytics
Origin Energy
Responsible for developing Origin's capabilities in Customer focussed analytics and the integration of the analytics outputs and data assets into customer facing business processes. Working across stakeholders in Marketing, Digital, Credit, Sales and Commercial to improve the access and quality of customer insights, modelling and advanced analytics to support key strategic initiatives.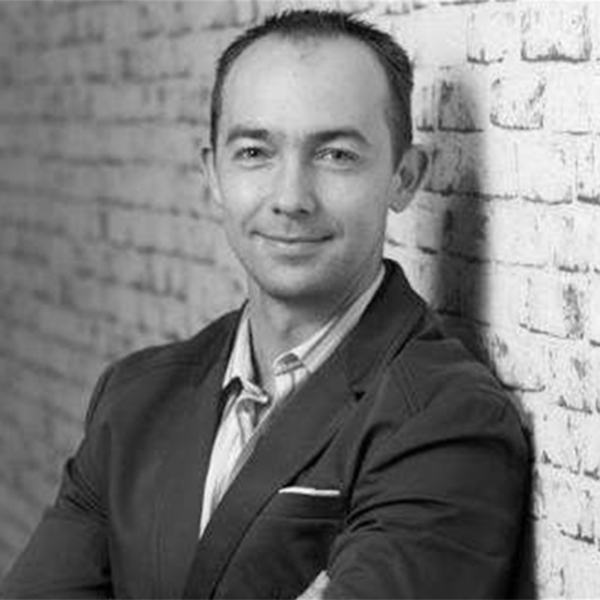 Michael Ilczynski
CEO
SEEK
As CEO of Asia Pacific and Americas, lead SEEK's Australia, New Zealand, South East Asia, Brazil and Mexico businesses. Under my leadership is the AP&A Executive Leadership Team operating SEEK ANZ, SEEK Asia, Catho and OCC Mundial, as well as the AP&A Product & Technology Team and the AP&A Strategy & Platforms Team.
Previously held the position of Managing Director of SEEK ANZ leading SEEK's employment and learning businesses, encompassing SEEK, SEEK Learning, SEEK Business and SEEK Volunteer.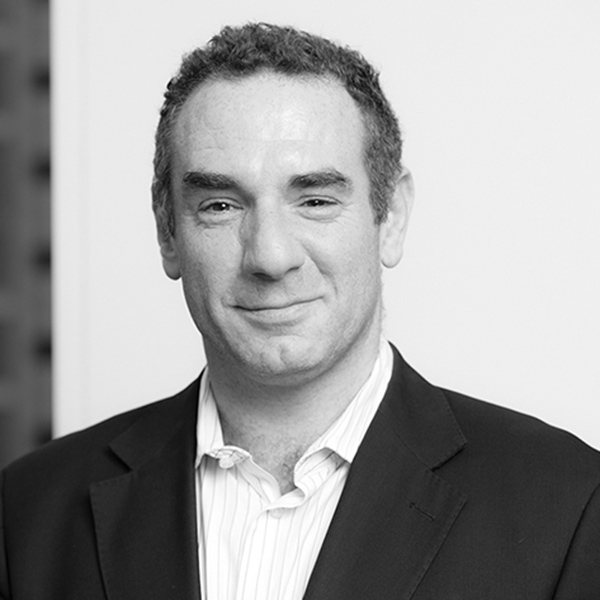 Matt Kuperholz
Chief Data Scientist
PwC
Matt Kuperholz is formally trained in actuarial science and computer science. His technical skills in these fields have been honed and expanded over more than 20 years of consulting to top-tier companies to make him expert in planning, executing and communicating the results of advanced data analytics.
Matt's area of specialisation is in the application of artificial intelligence (machine learning) technologies to detailed and complex data to provide valuable and actionable insight into the various business issues encapsulated by his clients data.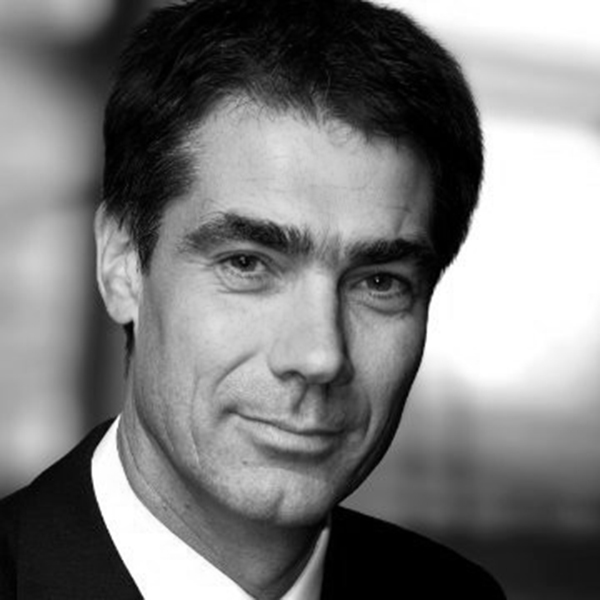 Jamie McPhee
CEO
ME Bank
My twenty five year career in banking and finance began in the dealing room of London based merchant bank Wallace Smith Trust Company.
I returned to Adelaide in 1988 and joined the Co-operative Building Society within the Treasury Department. In 1994 the building society converted to the Adelaide Bank and in December 2006 Jamie was appointed Group Managing Director.
During this time I gained extensive experience in senior roles across all areas of the group including treasury, credit, retail operations and wealth parts of the business. Following the merger of Adelaide Bank and Bendigo Bank in November 2007 I was appointed Executive Director of the merged company.
I joined ME Bank as Chief Executive in February 2010.
ME Bank's partnering with industry super funds and unions to build a competitive financial services alternative, genuinely acting in the interests of members – It's a model I believe in.
I have completed a Civil Engineering degree with honours, and an MBA from the University of Adelaide. I am a Senior Fellow of Finsia, an Associate of the Securities Institute of Australia and a Fellow of the Australian Institute of Company Directors.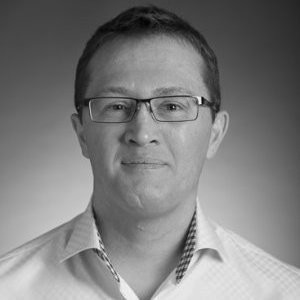 Tim Manns
Chief Data Officer & Co-Founder
PASCAL
Tim is Co-Founder and Chief Data Officer at Pascal, and is passionate about using his experience to improve accessibility of state-of-art data science to enable organisations to compete through superior insight.
Tim Manns began solving data mining challenges in the late 1990's, supporting and consulting users of SPSS Clementine/Modeller.  His other roles have included: managing Consumer Analytics at Optus; Principal Analytics Consultant as SAS; and Analytics Lead at Analytics8.
He has over 20 years of hands-on experience implementing Data Science and Analytics solutions across many industries. He has been a guest presenter for IAPA events on numerous occasions.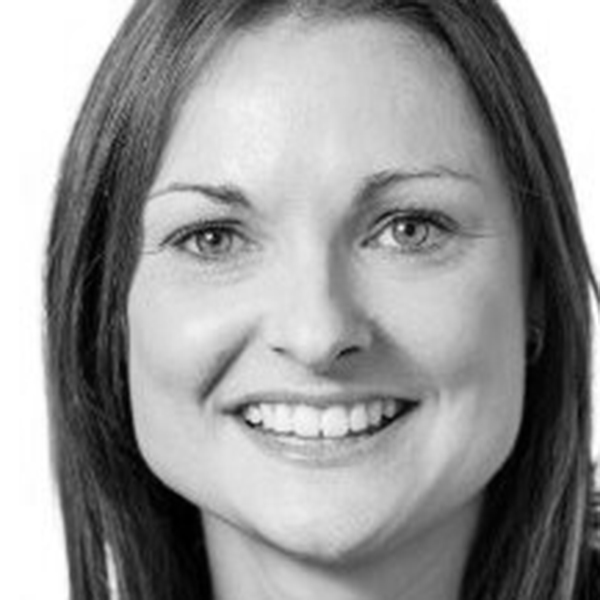 Michelle Perugini
Co-Founder
Life Whisperer
Dr Michelle Perugini is an entrepreneur, academic and an internationally renowned expert in health, medical research, advanced analytics, and cognitive AI.
Michelle spent the first 13 years of her career in health and medical research, specialising in predictive genetics and translational medicine. Michelle led large complex research projects that translated genetic mutation analysis (bioinformatics) to clinical treatments for cancer patients. She was also the pioneer of new methods in proteomics that now drive drug discovery.
In 2007 Michelle co-founded the innovative start-up ISD Analytics where she led the research and development, and commercialisation, of its award¬ winning human-population behaviour predictive analytics software product Simulait. ISD Analytics was acquired by Ernst & Young (EY) in 2015 and became one of EY's global suite of analytics products. Michelle is now working with and mentoring various innovative technology start-ups, and is a co-founder of Presagen and Life Whisperer.
Life Whisperer uses artificial intelligence (AI) to better identify healthy embryos for IVF, and to ultimately improve outcomes for couples wanting to have children.
Presagen's unique AI platform allows rapid development and delivery of cloud-based products for automating human behavior, and image-based medical diagnostics.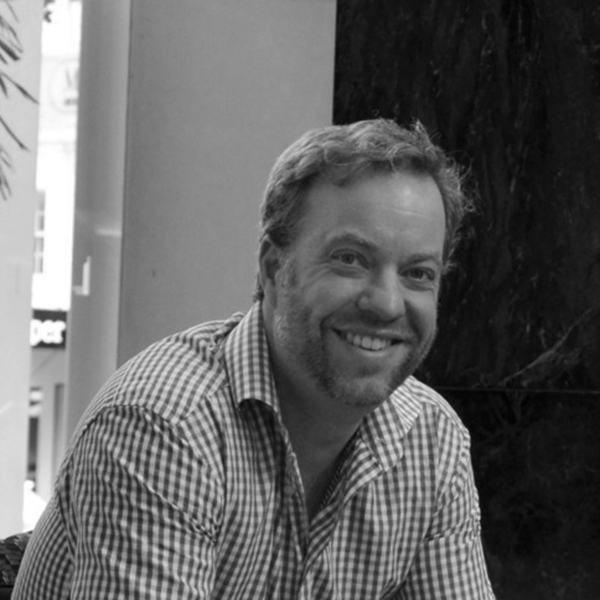 Glen Rabie
CEO and Co-founder
Yellowfin
Glen Rabie is the CEO and co-founder of Yellowfin, a global Business Intelligence (BI) software vendor headquartered and developed in Melbourne, Australia that operates through an international partner network.  Glen holds a Masters of Commerce from The University of Melbourne, a postgraduate diploma in Industrial Relations and Human Resources, and undergraduate degree in Arts/Commerce.
As a data analyst and self-confessed data junky, Glen Rabie holds the belief that numbers and rationality drive everything. As CEO and founder of Yellowfin, Glen has translated this philosophy to how he runs Australia's most successful global Business Intelligence (BI) software company. That is: Passion + Analytical Thinking + Reasonable Risk = Success. Today, over 10,000 organisations, and more than 2 million end-users across 70 different countries, use Yellowfin every day.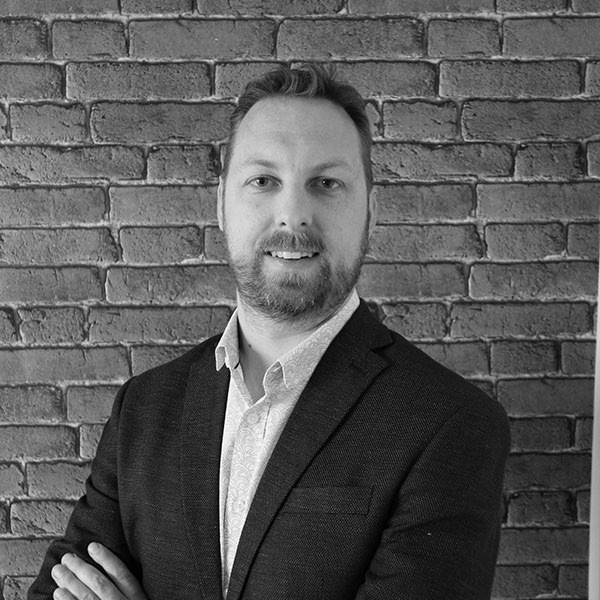 Bradley Scott
COO
FaceMe
Bradley is currently FaceMe's COO. He specialises in helping tech success stories grow and keep shipping great products. In his own words: "I help smart people do great things." He was previously GM of Products at Xero and has held pivotal roles at Deloitte, Fiserv and M-Com.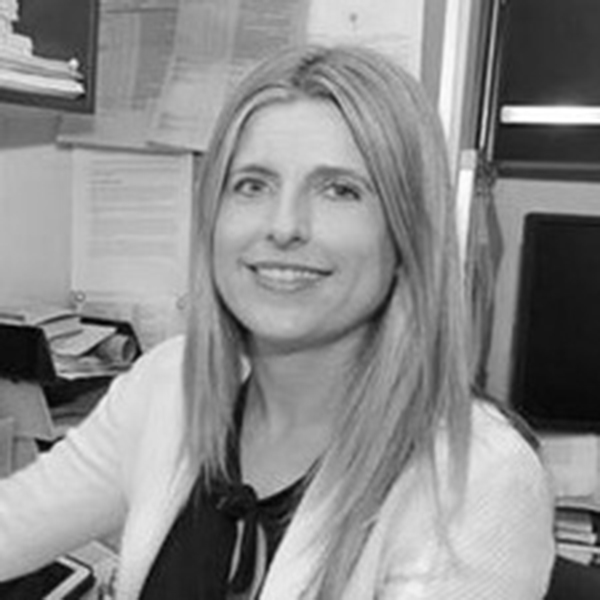 Dr Clair Sullivan
Chief Digital Health Officer
Metro North Hospital and Health Service
Dr Sullivan graduated with Honours from the University of Queensland. She completed a Research Doctorate in Medicine (UK) at The General Infirmary at the University of Leeds. Dr Sullivan is a fellow of both the Royal Australasian College of Physicians and the Australian College of Health Informatics.

Dr Sullivan is currently Chief Digital Health Officer at Metro North Hospital and Health Service. She is a senior staff specialist in Endocrinology and a Medical Lead for Digital Healthcare Improvement for the Clinical Excellence Division of Queensland Health. She is also Co-Director for the Healthcare Innovation and Transformation Excellence Collaboration (HITEC) and Co-Chair of the Statewide Digital Healthcare Improvement Network (DHIN).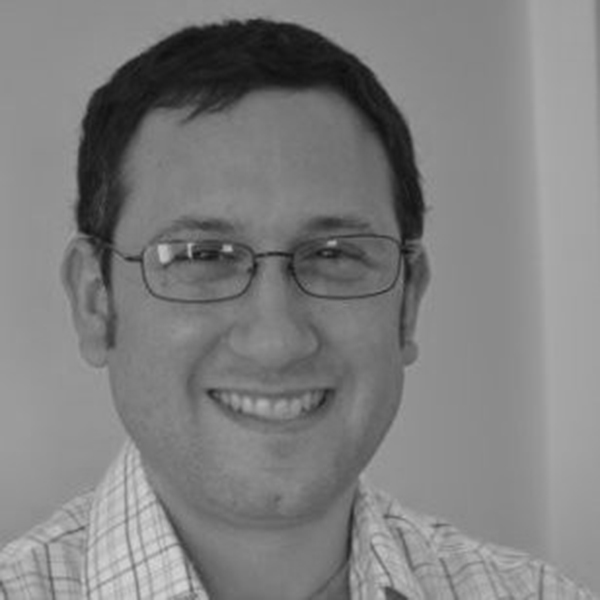 Dr. Brian Ruttenberg
Principal Scientist
NextDroid
Dr. Brian Ruttenberg is a Principal Scientist at NextDroid, a Boston-based robotics company that delivers novel and cost-effective autonomous solutions for terrestrial and maritime domains. Dr. Ruttenberg's recent work with NextDroid focuses on quantitative and qualitative validation of advanced driver-assistance systems, ensuring that the behavior of these autonomous systems can be explained and justified before their real-world deployment.
Prior to NextDroid, Dr. Ruttenberg was a Senior Scientist at Charles River Analytics (CRA) in Cambridge, MA, where he was the Principal Investigator for CRA's effort on DARPA's Explainable AI (XAI) program. On that effort, Dr. Ruttenberg and his team applied causal learning and computational narratives to explain the operation of deep neural networks and deep reinforcement learning. In addition, Dr. Ruttenberg has led or participated in numerous AI- and ML-focused DARPA programs that involved probabilistic reasoning, probabilistic programming, relational learning, and decision-making. Prior to joining CRA, he designed graphics and memory systems for Intel and Qualcomm Corporations.

Dr. Ruttenberg holds a B.S.E. in computer engineering from the University of Michigan, Ann Arbor and a Ph.D. in computer science from the University of California, Santa Barbara.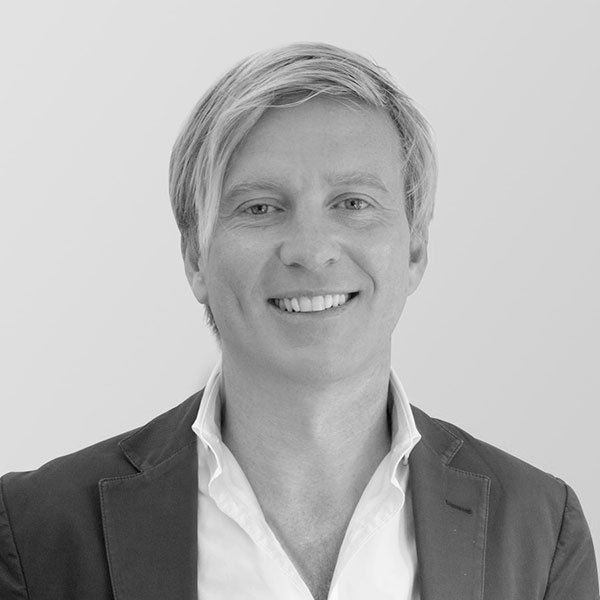 Will Scully-Power
Chief Executive Officer & Co-Founder
PASCAL
Will is a Co-Founder & CEO at Pascal, a natural language generation software platform that generates human sounding automated insights using AI and machine learning. 
Will serves on the board at Data Scouts a specialist digital transformation training company which helps brands such as Macquarie Bank, Specsavers, IAG, Volvo, Australian Super and World Vision develop their internal talent with new skills and capabilities in an effort to drive successful digital transformation. 
Will also serves on the board at Datarati, Asia-Pacific's digital transformation & customer journey agency which manages the data and automation for Virgin Mobile, Volkswagen, Sensis, Kathmandu and Roche. 
Will started the Eloqua (Oracle Marketing Cloud) software business and the Marketo software business in the Asia-Pacific region, building out the marketing, sales, service and training teams and was responsible for the rapid revenue growth for both businesses across Australia & New Zealand.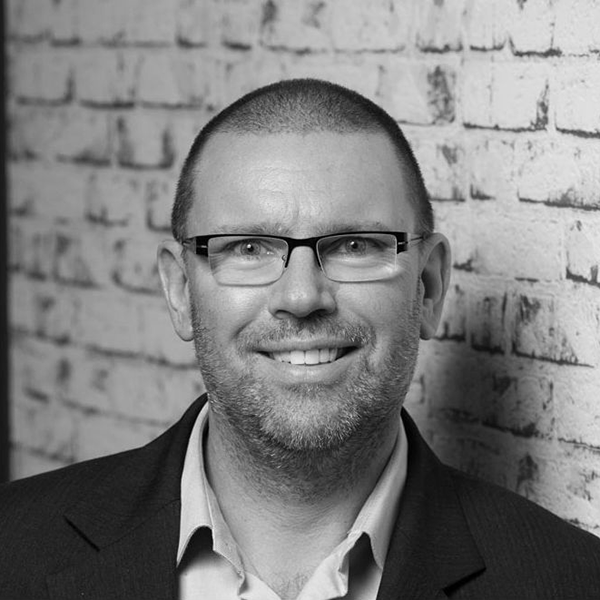 Antony Ugoni
Chief Data Officer
go1
Chair, IAPA Advisory Committee
Antony began his career as a Biostatistician to the Alfred Group of Hospitals jointly with Monash Medical School. He then moved to a lecturing role in Biostatistics at the University of Melbourne.  Antony has co-authored more than 50 peer reviewed articles in medical research and still actively contributes to this industry today.
From 2000 to 2013 Antony worked at National Australia Bank leading many ground breaking teams and projects. Antony started as the lead for NAB's Credit Card Fraud Analytics Group (the first of its kind in Australia) which used data driven insights to reduce fraud losses by more than 50%. Antony was then offered the opportunity to lead the Customer Analytics team and during his tenure he identified more than $100b worth of revenue opportunities. 
Antony holds an MSc from LaTrobe University, is an Associate Lecturer at the School of Physiotherapy, University of Melbourne and a member of the Advisory Board for the Centre of Business Analytics, University of Melbourne.